UK Budget 2014: Your Guide To George Osborne's Annual Financial Statement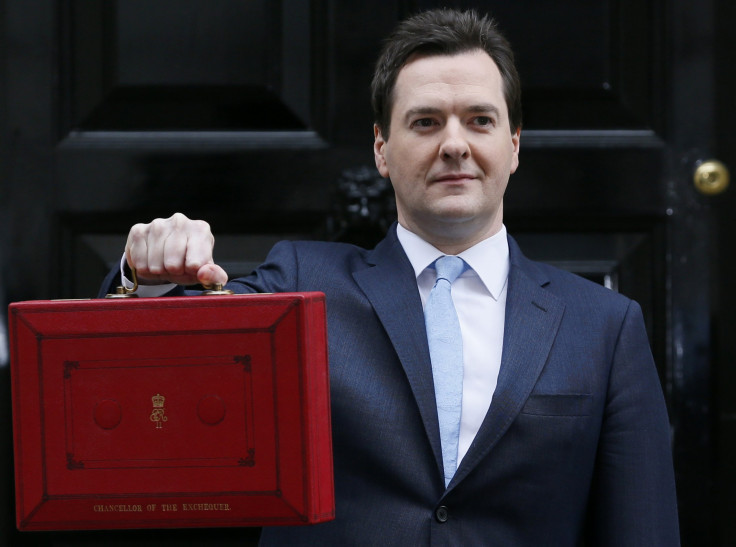 With not much more than a year until the next general election, the budget next week is one of British Chancellor George Osborne's last chances to boost his party's re-election prospects, analysts at Capital Economics say, while also noting that with the fiscal consolidation still less than halfway through, any giveaways will be modest.
Here is your guide to this widely covered annual event.
What is the budget?
It is the annual announcement of how the British government is going to collect and spend money over the next 12 months or so. Osborne will make the budget speech on the floor of the House of Commons.
The word "budget" comes from the old French word "bougette," or "little bag."
When is the budget?
This year, Osborne will deliver his annual budget statement on March 19.
Why the red briefcase?
It's all about tradition. The red, leather-covered box contains the budget speech. Chancellors, ever since the mid-19th Century, have been photographed on budget day on the steps of 11 Downing Street holding up the budget case, known as the Red Box.
The red budget box was first used by William Gladstone in 1860. Since then, it has been used by every chancellor apart from James Callaghan and Gordon Brown.
What to look for?
"Very little has been revealed in advance of this year's budget, perhaps signaling that the chancellor is unlikely to unveil a substantial package of bold measures," Capital Economics analysts led by Roger Bootle said in a note. "But with the elections looming, the chancellor may want to use some of the proceeds of stronger economic growth to try to boost the government's opinion poll ratings."
As a result, they expect a package of measures to add up to a small net giveaway, possibly amounting to about 2 billion pounds ($3.32 billion).
In terms of the forecasts on the economy, Bootle and his colleagues don't think the budget will include substantial re-assessment. Merely three months ago, the Office for Budget Responsibility (OBR) already raised its outlook quite sharply alongside December's Autumn Statement.
What might the budget package look like?
Capital Economics laid out a possible set of measures we might see next week. They expect the overall budget to be fairly close to being fiscally neutral.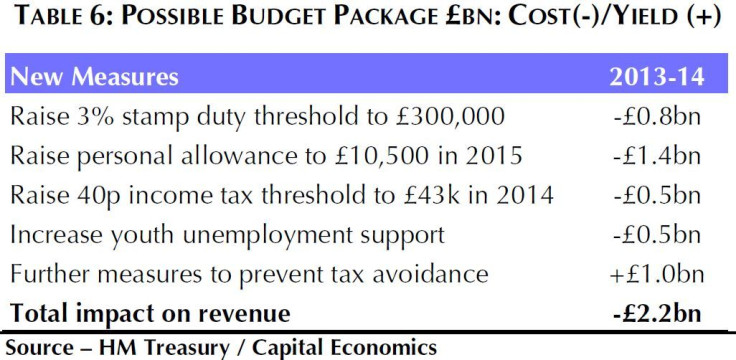 "Overall, this budget is unlikely to steer the economy towards a dramatically different course, nor to change the harsh reality that the worst of the fiscal squeeze is yet to come," Bootle and his colleagues said.
© Copyright IBTimes 2023. All rights reserved.