The UK Could Host US Nuclear Weapons Again, As White House Weighs Response To Russia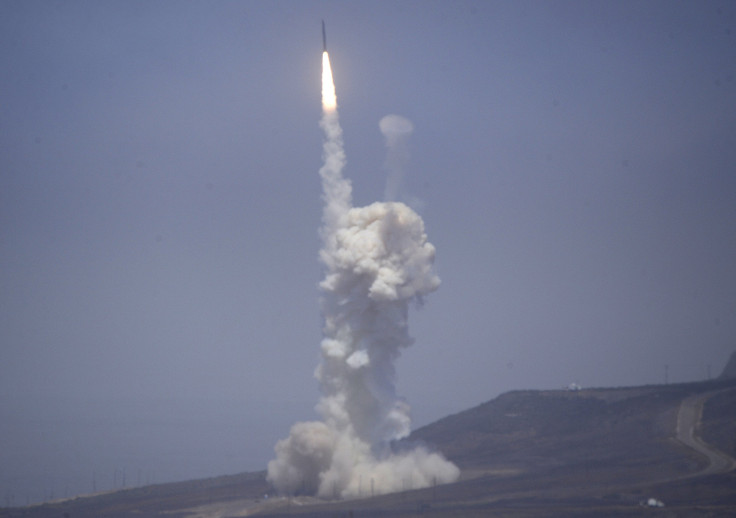 In a throwback to the Cold War, the U.K. government could be open to hosting U.S. nuclear weapons again should the West's relationship with Russia deteriorate further, said British Foreign Secretary Philip Hammond. The move, which Hammond warned is currently a hypothetical one and could unnecessarily provoke a dangerous Russian reaction, comes amid U.S. concerns that Russia has allegedly violated a Cold War nuclear treaty.
"We have got to send a clear signal to Russia that we will not allow them to transgress our red line," Hammond said during a live interview on Sunday, when asked if the U.K. would consider a plan to host American intermediate-range nuclear weapons. "We would look at the case. We work extremely closely with the Americans. That would be a decision that we would make together, if that proposition was on the table."
Hammond's admission that the U.K. might be open to hosting the weapons comes three days after the White House began drawing up plans in response to Russia's alleged violation of a Cold War era nuclear treaty, including sending nuclear weapons back to Europe.
The U.S. says that the consideration is in direct response to continued Russian military action in the eastern Ukraine war, its annexation of Crimea in March 2014 and what the U.S. deems hostile military maneuvers across international airspace and waters near Western European NATO member nations.
The U.S. also contends that Russia's test of a ground-launched cruise missile in 2014 breached the Intermediate-Range Nuclear Forces Treaty, a 1987 agreement that banned all of its nuclear and conventional ground-launched ballistic and cruise missiles with ranges of 500 kilometers to 5,500 kilometers (3,400 miles.) Secretary of Defense Ashton Carter reiterated the U.S. claim in Senate confirmation hearings in February this year. He noted that Russia's disregard for the treaty would open up options for the U.S. to do the same. In addition, the State Department said last July that Russia had broken the treaty.
Russia has denied violating the treaty, instead claiming violations by the United States in erecting a missile defense system in Eastern Europe.
The U.K. hosted U.S. weapons at the Greenham Common base of the Royal Air Force throughout the Cold War, despite mass protests that lasted for a decade and included a 14-mile human chain of protestors in 1983. The U.S. withdrew the weapons after signing a 1991 arms-reduction treaty with the USSR.
© Copyright IBTimes 2023. All rights reserved.