UK PM Angered By Defense Chiefs' Criticism of Libyan Mission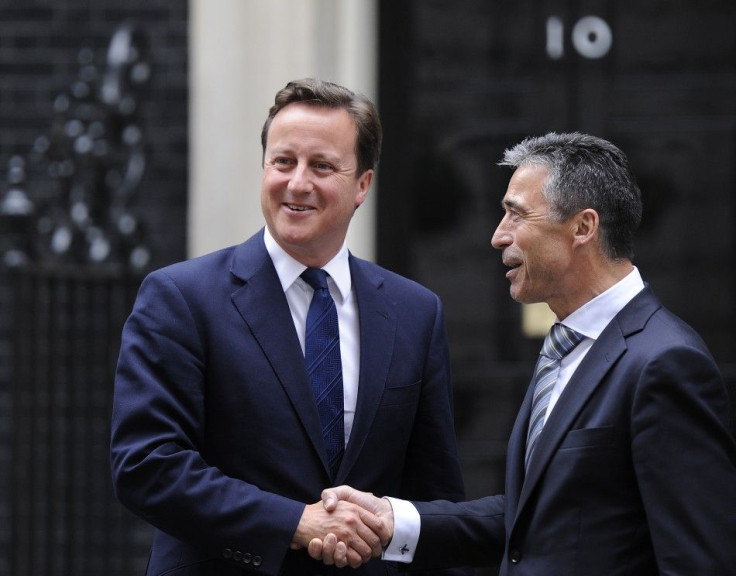 British Prime Minister David Cameron is livid over critical comments made by some top military officers regarding the NATO campaign in Libya.
According to the Daily Telegraph newspaper, Sir Simon Bryant, the UK's Air Chief Marshal, has warned MPs that significant air operations in Afghanistan and the Middle East are burdening the air force's equipment and personnel. He also indicated that overwork and pressures have hurt the morale of airmen. Last week, the
Bryant said: The true strength is in our people in continuing to deliver, despite all that's asked of them. Morale remains fragile. Although fighting spirit remains positive, this assessment will be challenged by individual harmony targets as Operation Ellamy [in Libya] endures [after September].
Last week, Admiral Sir Mark Stanhope, the First Sea Lord and Chief of the Royal Navy, warned that naval operations in Libya were "unsustainable".
Cameron became testy Tuesday when reporters asked him about the status of the western coalition's deployment in Libya amidst cutbacks in Britain's defense ministry.
There are moments when I wake up and think you [defense chiefs] do the fighting, I'll do the talking," he said.
Time is on our side, not Gaddafi's. We are allied to some of the richest and most militarily capable countries in the world. We have the Libyan people on our side and we'll keep going. The pressure [on Col Gaddafi] is turning up all the time: you can see that in the desertions from his regime, the pressure on the west of the country, the pockets of resistance that people had assumed would be snuffed out are growing in strength."
Having recently visited the Gioia del Colle airbase in Italy [where Royal Air Force units are currently stationed], Cameron gushed that Britain's military are performing magnificently, and added that morale and enthusiasm are very high because they know right is on their side.
Regarding the military budget cuts, Bryant had earlier warned: The impact of [the strategic defence and security review] continues to undermine the sense of being valued. There is concern over the perceived lack of strategic direction which is restricting confidence in the senior leadership.
Over the next three years, the RAF will cut about 5,000, or about 15 percent of the total personnel.
© Copyright IBTimes 2023. All rights reserved.