UK Sends Typhoon Fighters to Baltic States To Guard Against Russia
Following Crimea's referendum Sunday that resulted in a 97 percent vote favoring secession from Ukraine and joining Russia, Great Britain's defense minister said the country will offer NATO six Typhoon fighter jets to help protect the Baltic states from possible Russian military action.
"I hope that will provide reassurance to our NATO allies," Philip Hammond said Monday, as reported by ITV news.
Estonia, Latvia and Lithuania, the three Baltic ex-Soviet republics that became NATO members in 2004, have become extremely wary of Russia's possible moves in response to the Ukrainian crisis. The three tiny republics sit right next to Russia, and memory is vivid in all three of the Soviet invasion in the 1940s that ended their independence, until the USSR collapsed.
After continued Russian military threats to Crimea and Ukraine, Lithuania and Poland requested a NATO consultation to discuss Russia's stance, according to Article 4 in the alliance's charter, which stipulates that "the Parties will consult together whenever, in the opinion of any of them, the territorial integrity, political independence or security of any of the Parties is threatened."
Poland has a large air force that is quite capable of defending its airspace, including 48 late-model F-16 fighters, but the Baltic states have no jet fighters and depend on NATO for air defense.
NATO partners provide air patrols for the Baltic states, with each member country rotating to provide coverage. Currently, it's the turn of the Americans, who have four F-15C Eagle fighters temporarily based at Siauliai in Lithuania for a few months. Earlier this month, the U.S. Air Force sent six more F-15s from their permanent base in England, beefing up the so-called Baltic Air Policing to its biggest strength since the operation began in 2004.
The U.K. will send its Eurofighter Typhoon jets to the region in late April. According to newspaper Lithuania Tribune, the six jets will be added to the scheduled rotation by the Polish air force.
Turkey, another NATO member state, has twice scrambled jets last week in response to Russian planes found flying along its Black Sea coast in international airspace.
Also Monday, Russia's Air Force Commander Lieutenant General Viktor Bondarev, said 24 Russian Su-27s will be deployed in Belarus by the end of 2014.
"Right now in Belarus we have four Su-27SM3 jets that carry out tasks of the Union State of Russia and Belarus air force," Bondarev said, as reported by Russian online news daily Itar-Tass News Agency. "According to the plan for this year, we add a squadron there, and by the year end at the Baranovichi aerodrome, where our air base is, we shall have a regiment of Su-27SM3 of two squadrons -- the total of 24 fighters," he said.
Belarus is another ex-Soviet state and Russian ally and borders Latvia and Lithuania, to its West.
Here's a look at the Baltic states and their proximity to Russia and Belarus: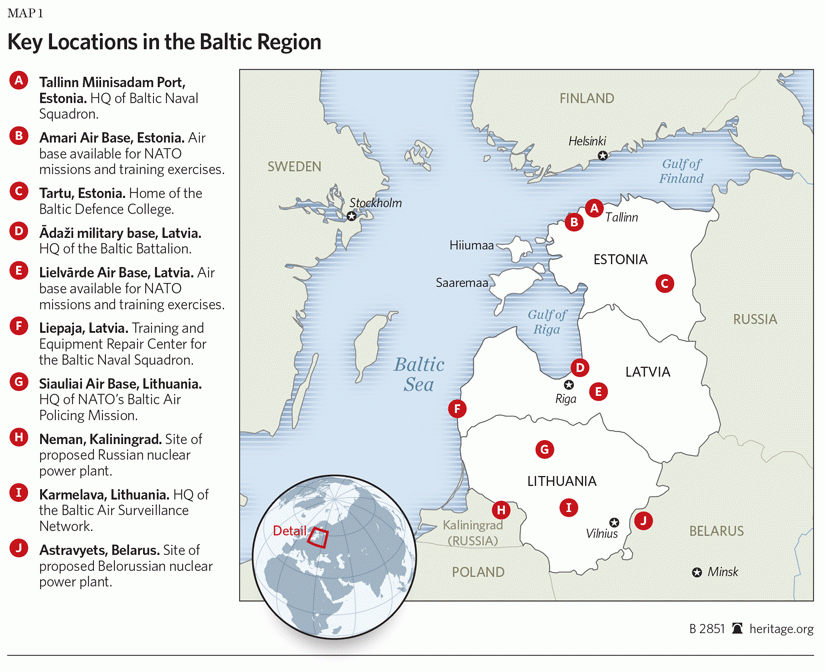 © Copyright IBTimes 2023. All rights reserved.