UK unemployment edges down in Q3; jobless claims drop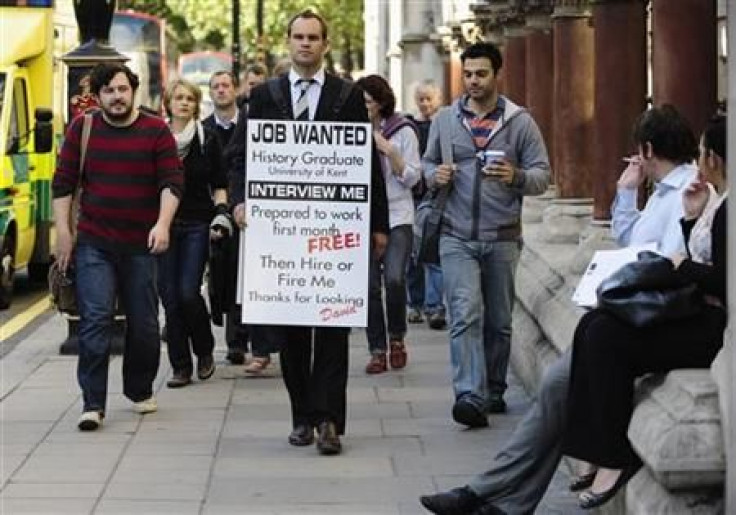 The number of unemployed people in the UK fell by 9,000 to 2.45 million during three months to September, bringing the unemployment rate down by 0.1 percent to 7.7 percent, the Office for National Statistics (ONS) said on Wednesday.
Also, jobless claims decreased by 3,700 to 1.47 million in October after rising in the previous two months.
Economists had expected the unemployment rate to be unchanged and jobseekers' allowance count to reduce by 6,000.
Many economists expect unemployment rate to rise later this year when the government austerity measures take effect.
The number of people finding employment increased by 167,000 to 29.19 million for the three months ending September. The employment rate increased to 70.8 percent, up 0.3 percent.
The quarterly increase in total employment was mainly driven by self employed, which increased by 112,000 to reach a record high of 4 million.
The ONS figures also showed that annual growth rate of total pay (including bonuses) rose to 2 percent during July-September, up from 1.7 percent in June-August period.
© Copyright IBTimes 2023. All rights reserved.