Ukraine Appoints Former Georgian President Mikhail Saakashvili Governor Of Odessa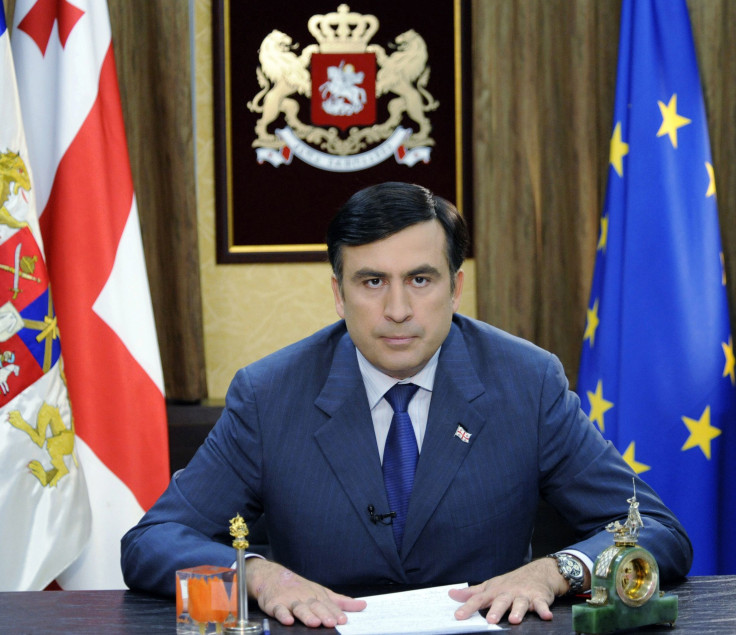 Mikhail Saakashvili, former president of Georgia, was appointed governor of the region of Odessa in Ukraine Saturday. Ukrainian President Petro Poroshenko, who made the televised announcement with the pro-Western Saakashvili by his side in the Black Sea port city of Odessa, outlined the importance of the appointment to the security of Ukraine.
"There remains a large number of problems in Odessa: preserving sovereignty, territorial integrity, independence and peace," Poroshenko told a pro-Ukrainian crowd.
The appointment of Saakashvili, who fought a war with Russia in 2008, came as Ukraine continues to be locked in its own conflict with its dominant neighbor to the east. Russia's annexation of Crimea in March 2014 and its alleged ongoing involvement with pro-Russian rebels in the 14-month-old war in eastern Ukraine has caused deep divides all across Europe, resulting in heavy economic sanctions on Moscow. Russia has denied involvement in the war.
Saakashvili's appointment as governor of Ukraine's southern coastal region is fresh evidence of Kiev's shift toward a pro-European stance and away from its ties to the former Soviet Union, a pivot with which Saakashvili is well acquainted.
After assuming power in a bloodless revolution in the Georgian capital of Tbilisi in 2003, Saakashvili guided his country away from the Russian sphere that had dominated it for two centuries. However, the move led a breakdown in relations with Moscow that developed into a five-day conflict that resulted in Russia claiming the once-Georgian region of South Ossetia.
At the ceremony marking his being named governor, Saakashvili said: "Our main aim is to leave behind the artificial conflicts that have been artificially imposed on this amazing society. Together with the president and his team we are all going to build a new Ukraine."
Although about 50 demonstrators, mostly pro-Russian protesters, were killed in May of last year, Odessa has largely avoided the so-called War in Donbass that has claimed more than 6,300 lives.
© Copyright IBTimes 2022. All rights reserved.
FOLLOW MORE IBT NEWS ON THE BELOW CHANNELS