Pro-Russian Rebels Gearing For New Assault In East Ukraine, Says US Secretary Of Defense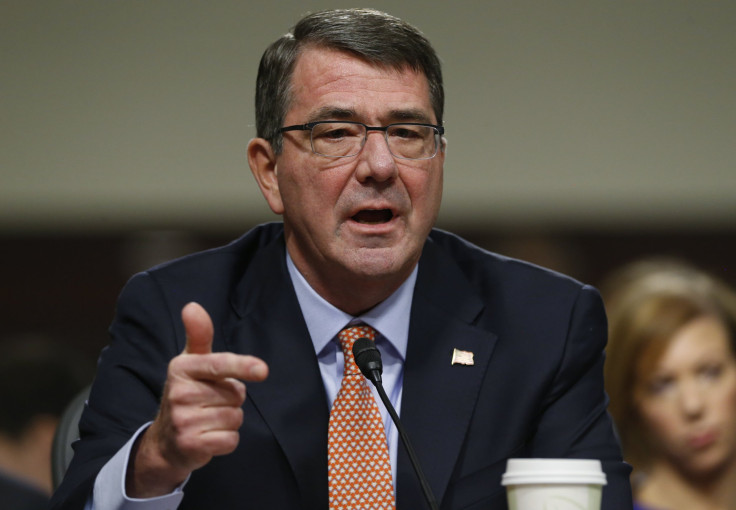 U.S. Secretary of Defense Ashton Carter says pro-Russian separatists are gearing up for a fresh offensive in eastern Ukraine, echoing remarks made by NATO allied commander Gen. Philip Breedlove last week. Carter, who made the comments to lawmakers on Wednesday, didn't indicate when or where the new offensive may take place.
"It does appear that clearly, Russian-backed separatists in eastern Ukraine are preparing for another round of military action that would be inconsistent with the Minsk agreement," Carter told a Senate subcommittee, referring to the ceasefire deal signed in February. He added that sanctions were still the best way to deter a hostile Russia: "If there is anything that influences Russian behavior, it's the combination of economic sanctions and the fall in oil prices. That is punishing Russia now."
The Minsk II agreement, which was signed by leaders from Russia, Ukraine, France and Germany, has not achieved the objective of silencing weapons. Despite dampening violence and slowing the death toll for a few weeks after the truce was signed, few days have passed without some kind of violence in the region.
While it's yet to be seen where the new offensive might take place, heavy fighting and the increased movement of soldiers and heavy weapons have been repeatedly observed in areas around the de facto rebel capital of Donetsk and the port city of Mariupol, undermining the integrity of the fragile ceasefire.
"The ceasefire is faltering with a reported increase in attacks and fighting, particularly around Mariupol, which is highly strategic for Russia, given limited access to Crimea," said Sarah Lain, a research fellow and expert on Russia at the Royal United Services Institute, an independent London think tank on defense and security.
Mariupol, which is the largest city remaining in Ukrainian government hands in the Donbas region, is strategically placed on the Sea of Azov. It has long been considered the next battleground in eastern Ukraine by Kiev officials and independent experts. Taking it would also help the rebels form a land bridge from Crimea through Donetsk and on to the Russian border, offering the Russian military unfettered access.
The body charged with overseeing the ceasefire, the Organization for Security and Co-operation in Europe, has had difficulty getting access to the war zone, so a full picture of the conflict is lacking.
"A key difficulty is understanding what exactly is happening on the ground," Lain said, "but it would not be the first time that the rebels, with reinforcements from Russia, have used a ceasefire to regroup and then try to make further gains."
The death of six Ukrainian soldiers on Tuesday, which matched the highest daily death toll since the ceasefire began, supports claims by the Ukrainian government that violations are now back to the level before Minsk II.
© Copyright IBTimes 2022. All rights reserved.
FOLLOW MORE IBT NEWS ON THE BELOW CHANNELS