Ukraine Army Successfully Eliminates 590 Russian Soldiers In One Day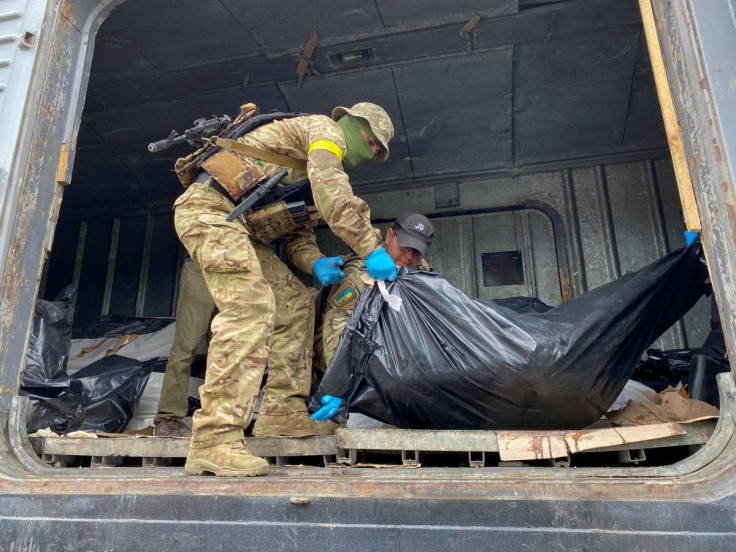 KEY POINTS
Russia lost 590 military personnel in Ukraine between Sunday and Monday
A total of 87,900 Russian soldiers have been killed in Ukraine since Russia invaded
Russia has carried out missile strikes across Ukraine amid reports of its losses
Russia suffered 590 casualties in Ukraine over the course of a single day, according to the Ukrainian military.
A total of 87,900 Russian military personnel have been killed in Ukraine since Russia began its invasion in late February, the General Staff of the Armed Forces of Ukraine said in its most recent casualty report released Monday.
Russian losses also included 2,908 tanks, 5,861 armored fighting vehicles and 1,899 artillery systems, among other pieces of military equipment.
In a previous report from Sunday, the General Staff of the Armed Forces of Ukraine stated that Russia's casualties in the conflict amounted to 87,310.
The last official death toll from the war that was provided by Russia's government claimed in late September that 5,937 Russian soldiers had died in Ukraine by that time.
Gen. Mark Milley, the most senior military officer in the U.S. Armed Forces, estimated that "well over" 100,000 Russian soldiers have been killed or wounded in the ongoing conflict.
Ukraine has "probably" suffered a similar number of losses, according to the American commander.
Russia successfully mobilized 318,000 soldiers to fight in Ukraine amid reports of its losses, Russian President Vladimir Putin revealed earlier this month.
However, the draft is unlikely to decisively impact Russian combat power this year, according to analysts.
"Putin will have to fix basic flaws in the Russian military personnel and equipment systems if mobilization is to have any significant impact even in the longer term. His actions thus far suggest that he is far more concerned with rushing bodies to the battlefield than with addressing these fundamental flaws," the Institute for the Study of War, a U.S.-based think tank, said in a statement.
Russia carried out missile and drone strikes across Ukraine following its recent defeats and setbacks.
Millions in Ukraine were left without electricity, heating or water as a result of the attacks, which hit civilian and utility infrastructure.
The "extensive destruction and appropriation of property, not justified by military necessity and carried out unlawfully and wantonly," is considered a war crime under the Rome Statute of the International Criminal Court.
Ukrainian President Volodymyr Zelensky accused Russia of trying to "achieve with terror and murder what it wasn't able to achieve for nine months."
The United Kingdom's Ministry of Defense previously warned that Russia would step up its attacks on civilian targets as it continues to suffer defeats on the battlefield.
Ukraine's allies have sent over various air defense systems in the face of continued Russian strikes, including the National Advanced Surface-to-Air Missile System (NASAMS) from the United States, Aspide from Spain and IRIS-T from Germany.
Western countries are also reportedly speeding up shipments of winter clothing and other supplies to Ukraine in preparation for combat during the winter.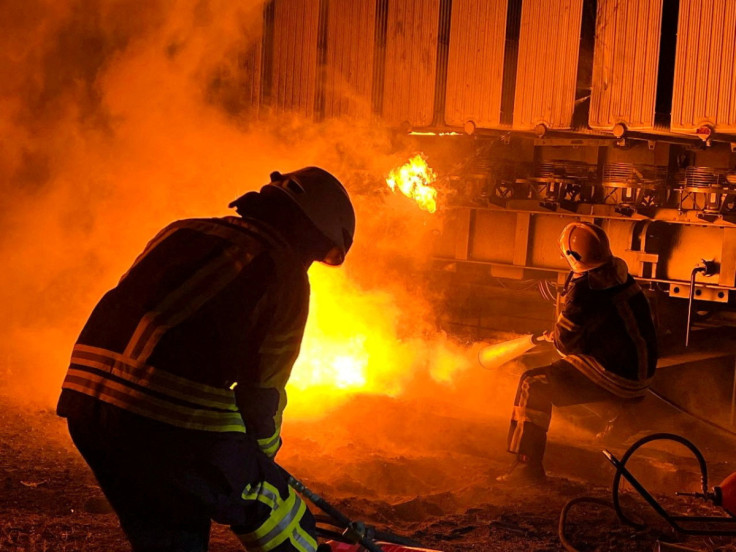 © Copyright IBTimes 2023. All rights reserved.