Ukraine Army Successfully Inflicted Losses On Russian Soldiers, 'Forced Them To Flee'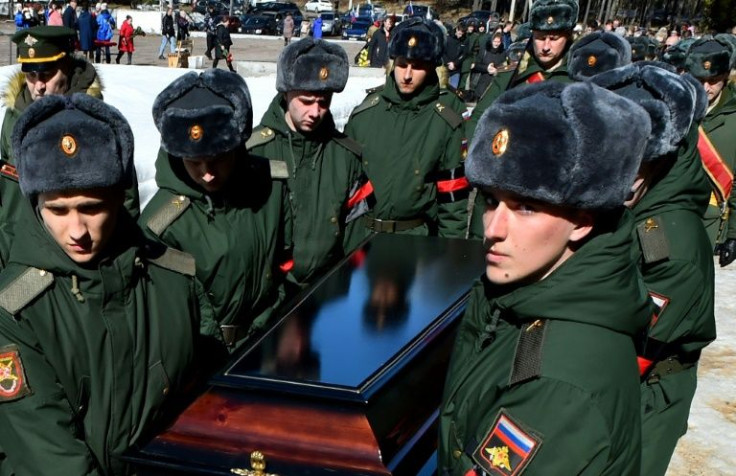 KEY POINTS
The Ukrainian army thwarted Russians advancing on the Avdiivka and Bakhmut fronts, says a report
Russian forces conducting assaults in Marinka and Pisky were also forced to retreat
At least 500 Russian soldiers are reportedly killed or wounded each day
The Armed Forces of Ukraine has successfully forced Russian military units to flee after the latter suffered heavy losses while attempting to advance their positions, according to a report.
The Ukrainian army thwarted attempts by the Russian military to break through defenses and advance on the Avdiivka, Bakhmut and Pavlivka fronts Thursday, according to a report from the General Staff of the Armed Forces of Ukraine (UAF).
Russian forces also attempted to advance in Yakovlivka, Bakhmutske, Zaitseve, Vershyna and Dacha but were met with resistance by the Ukrainian army. The Russian military units suffered massive casualties and were forced to retreat from their positions, the report said.
"The Russian occupying forces tried to break through the defense of the Ukrainian troops and advance in the areas of Yakovlivka, Bakhmutske, Zaitseve, Vershyna and Dacha with assault actions. Ukrainian soldiers inflicted casualties on the occupiers and forced them to flee," the report stated.
Russian forces conducting assaults in the areas of Marinka and Pisky were also forced to retreat after suffering massive losses to the Ukrainian army.
It is unclear how many Russian soldiers and military personnel were killed Thursday. The UAF General Staff did not include a death toll in its reporting. The Kremlin has not released an official military death toll since March when it claimed that only 498 Russian soldiers died in the war.
However, an estimate from the Ministry of Defense of Ukraine put the Russian military death toll at 43,000 as of Thursday.
At least 500 Russian soldiers and military personnel are believed to be killed or wounded every day in the war in Ukraine, as estimated by American intelligence officials. The high number of casualties among Russian President Vladimir Putin's troops has brought his war effort to a slow pace and is threatening to prevent Moscow from achieving one of its key objectives in the war: to seize the eastern regions of Ukraine by the end of the year, according to the New York Times.
As of Thursday, Russian forces captured the regions of Luhansk, Zaporizhzhia, Mykolaiv and Kherson. The Russian military also seized parts of the Donetsk region.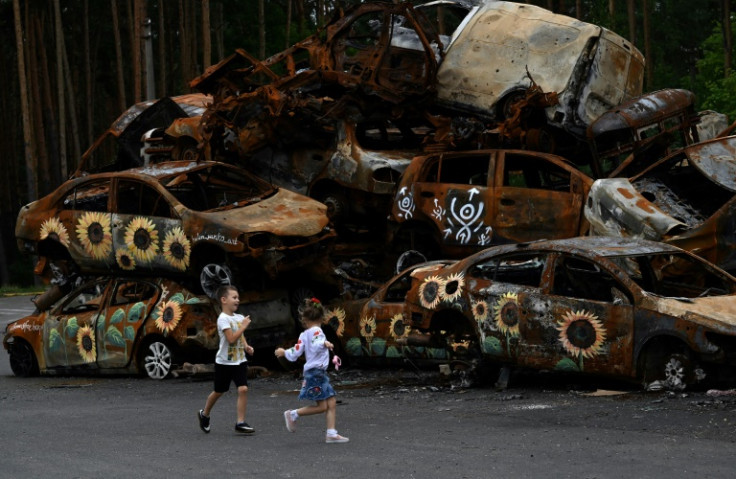 © Copyright IBTimes 2023. All rights reserved.