Ukraine Attacks Donetsk People's Republic With Tanks, Grenade Launchers: Is Kiev Violating Ceasefire Deal?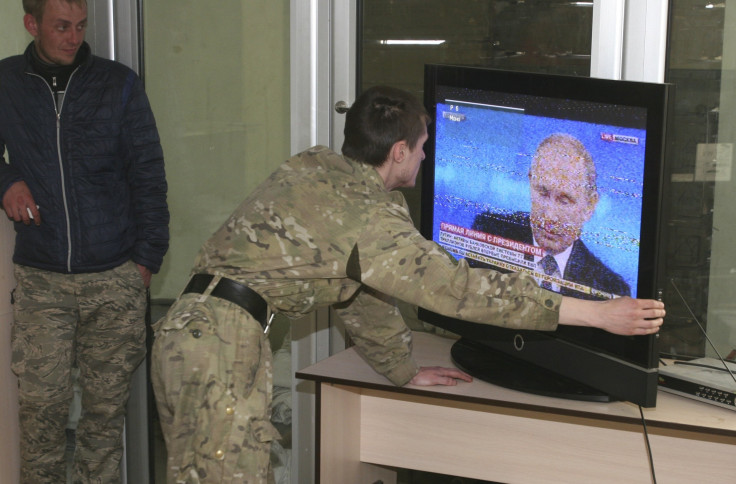 Ukraine's military reportedly attacked territory in the self-proclaimed Donetsk People's Republic with tanks, infantry combat vehicles, armored vehicles, grenade launchers and small arms for more than 24 hours, according to Tass, a Russian state-run media outlet. In all, Kiev launched more than 30 attacks against the area held by pro-Russia rebels, the DPR's defense ministry said on Saturday.
"A total of 30 ceasefire violations have been registered, including three artillery shellings, 11 mortar shellings and the launch of an anti-tank guided missile," the ministry representative said. There is no information about the casualties, he added.
Ukrainian military officials, meanwhile, accused the separatist rebels of killing two Ukrainian serviceman in attacks on government forces in eastern Ukraine on Friday. "In the past 24 hours the situation in the conflict zone remained not quiet, but under control. Rebels continue to use weapons banned under the Minsk agreement," military spokesman Andriy Lysenko said, according to Reuters.
Ukraine, Russia, Germany and France brokered a ceasefire agreement in the Belarusian capital Minsk in February, but both sides have reportedly violated the peace deal in recent months. Kiev and Moscow said this week they would be open to a peacekeeping mission in war-torn eastern Ukraine, reported AFP.
The conflict has killed more than 6,000 people on both sides and displaced a million residents, according to the United Nations. Ukraine's pro-Western President Petro Poroshenko has repeatedly urged Kiev's European and U.S. allies to send weapons to help stop Russia from backing the rebels.
U.S. Gen. Philip Breedlove, commander of NATO forces in Europe, told the Senate Armed Services Committee this week that the situation in Ukraine demanded increased U.S. intelligence capabilities to more closely keep tabs on Russian President Vladimir Putin's plans for the region.
"We cannot be fully certain what Russia will do next and we cannot fully grasp Putin's intent. What we can do is learn from his actions," Breedlove said, according to the Associated Press. "What we do see suggests growing Russian capabilities, significant military modernization and an ambitious strategic intent."
Russia has grown its air and ground forces in Ukraine in recent weeks, stroking fears that Moscow and the separatists may be planning a new offensive.
© Copyright IBTimes 2022. All rights reserved.
FOLLOW MORE IBT NEWS ON THE BELOW CHANNELS