Ukraine Ceasefire Agreement: Who Came Out On Top In Minsk?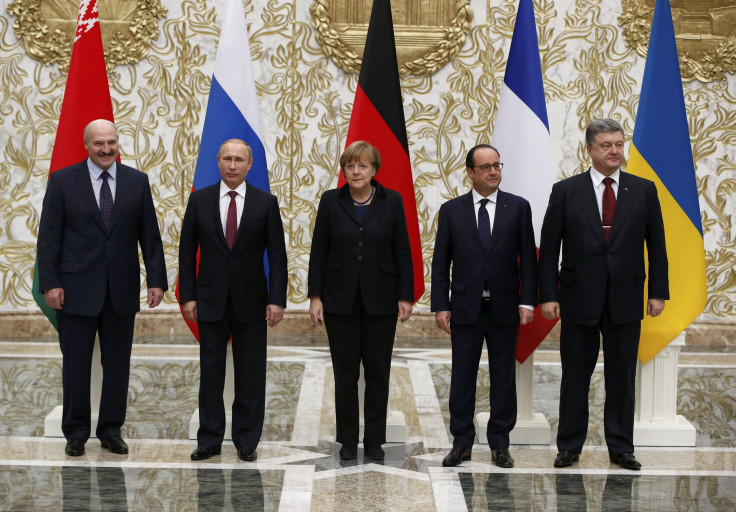 A 17-hour negotiating marathon in Minsk, Belarus, among Russian, Ukrainian, German and French leaders over the crisis in Ukraine ended Thursday morning with both Ukraine and pro-Russian separatists giving concessions to end the fighting in the east of the country. Doubts over how long the new Minsk agreement will last, including its ceasefire set to go into effect on Sunday, are widespread.
In the short term, each party came away with some victories and some defeats. The agreement did succeed in formalizing each country's position and gave each a fresh start to abide by the obligations it originally signed onto in September. The new, 13-point Minsk agreement is largely the same as September's Minsk agreement with some changes reflecting the changes in territorial control over the last five months.
Pro-Russian Separatists: Coming fresh off gaining ground and what appears to be increased support from the Russian military, the rebels were poised to come out on top in Minsk. For unknown reasons, rebel leaders nearly pulled out of Thursday's discussions about two hours before the agreement was made public, but came back into the fold and signed on. Rebel leaders openly stated they wanted complete independence, but settled for the semi-autonomous status that was first outlined in Minsk in September. Ukrainian lawmakers must adopt a resolution by mid-March over the status of Donetsk and Luhansk oblasts (provinces). Ukraine also agreed to give amnesty to all "individuals in connection with the events that took place in some areas of Donetsk and Luhansk."
"Because Europe is anxious about a continuation of a shooting war and is reluctant to arm Ukraine, they're basically hoping that the rebels will stand down," said Yuri Zhukov, professor of political science at the University of Michigan. "In a way the rebels have a greater degree of recognition and leverage because they can pop up any time."
Putin and Russia: In the short term, Vladimir Putin also appears to have come out ahead in the talks. Russia effectively has control of its border with rebel-held territory and can use it to pump weapons into the area and train separatists on their sophisticated military equipment. By signing on, he at least temporarily delayed some discussions in Europe over arming Ukraine with "defensive weapons." Polish Foreign Minister Grzegorz Schetyna said Thursday that "the issue of arms supplies does not exist now as in two days [a] ceasefire will come into force in Ukraine," according to Itar-Tass, a Kremlin-run Russian news service.
Leonid Bershidsky, a Berlin-based journalist who writes on the former U.S.S.R. and finance for Bloomberg, said an inconsistency in the agreements over territorial gains that potentially sets up a border dispute works in the favor of separatists and makes for a "time bomb … that Russia could detonate at any moment if it is unhappy with Ukraine's compliance with the rest of the terms."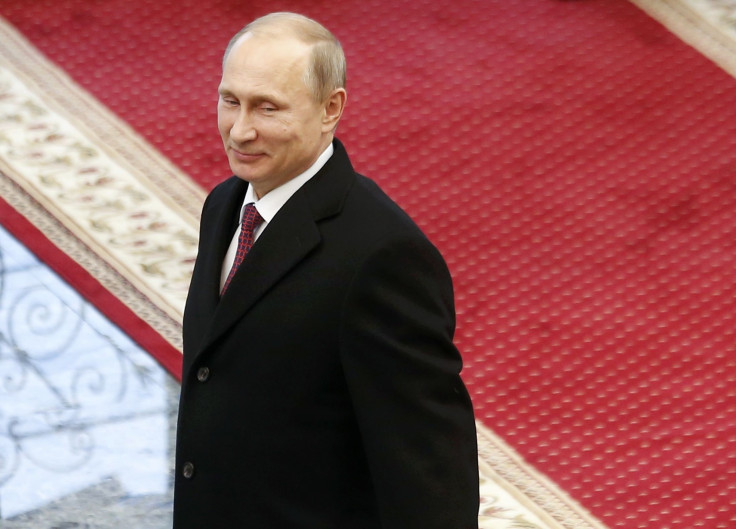 Ukraine and its Western allies, including the U.S., expressed skepticism that Putin will follow through with his obligations in the agreement. But if Russia wants to get out from under crippling economic sanctions, Putin will have to abide by his obligations, U.S. Secretary of State John Kerry said Thursday.
"We will judge the commitment of Russia and the separatists by their actions, not their words," Kerry said. "As we have long said, the United States is prepared to consider rolling back sanctions on Russia when the Minsk agreements of September 2014, and now this agreement, are fully implemented."
Ukraine and Poroshenko: Ukraine went into Minsk after losing swaths of territory to rebels and lacking the resources to sustain a long fight. A ceasefire agreement was necessary for President Petro Poroshenko. He is expected to face resistance from hardliners in the Ukrainian Parliament over the agreement to recognize separatist territory as semi-autonomous. If he is unable to push that obligation through, the whole accord could come undone.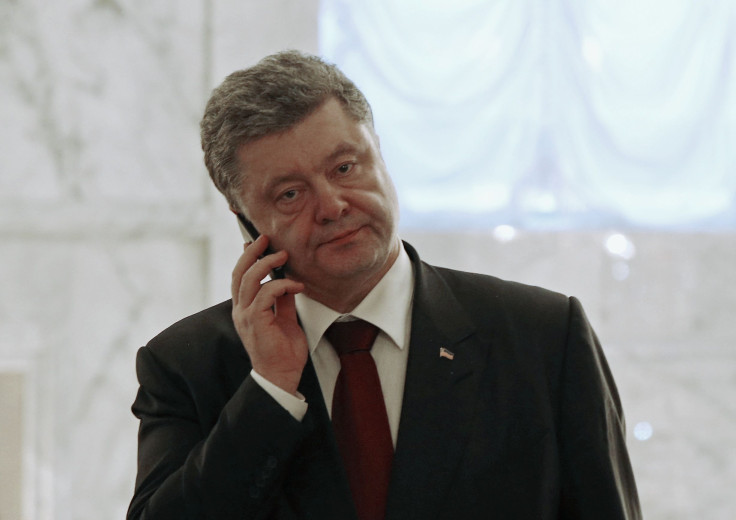 The Minsk agreement did not explicitly address the status of Crimea, which Russia unilaterally annexed in March of last year. Poroshenko has been adamant about continuing that discussion, which could go on for years. Similar negotiations between Georgia and Russia continue seven years after a weeklong war that saw Russia invade two Georgian territories and declare them independent.
"Crimea is gone; Ukraine isn't getting it back," said Melvyn Levitsky, a former U.S. diplomat and professor of international policy and practice at the University of Michigan's Gerald R. Ford School of Public Policy. "That will remain an irritant in the relationship. No matter who says what, Poroshenko can't say, 'OK, we give up, you can have Crimea.' He has to maintain a stance."
The U.S. and Europe: If the Minsk agreement holds, it would be a major diplomatic victory for German Chancellor Angela Merkel and French President François Hollande. Merkel, who has emerged as Europe's strongest leader in recent years, was strongly opposed to NATO arming the Ukrainian military, even as fighting hit a peak in recent weeks. Paul Ivan, a policy analyst at the European Policy Centre in Brussels, said the agreement could also present a weak image to the rest of the world.
"It's an acceptance of reality on the ground, at least temporarily," he said. "An acceptance of a reality created by aggression and an acceptance that Europe and the West will not intervene militarily in this type of situation."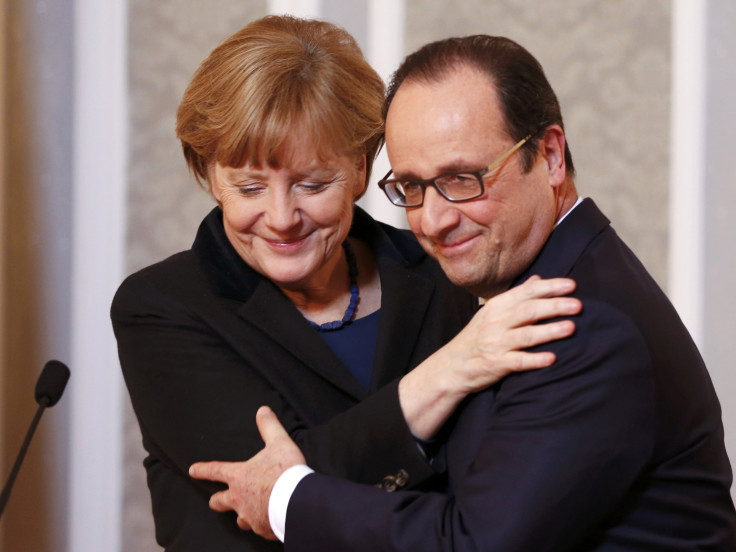 The United States and President Barack Obama said ahead of the talks that the question of arming Ukraine with "defensive weapons" was still viable if a ceasefire fell through. Russian leaders have warned Washington repeatedly that any such military assistance would be seen as a direct provocation and that Russia would "respond asymmetrically against Washington or its allies on other fronts." Merkel also warned that arming Ukraine would escalate violence.
"I think the risk of escalation is unavoidable. Russia will certainly use this as a reason to send more weapons or even fully deploy in Ukraine," said Zhukov. "There is no greater gift to Russian propaganda than a 'Made In USA' sticker on Ukrainian arms."
Both Republican and Democratic lawmakers in Congress pushed Obama to make a decision on the weapons as far back as mid-January, but he held off until meeting with Merkel and sending Kerry to Ukraine to discuss logistics. A 16-page report signed by seven former diplomats released on Feb. 2 urging Obama and NATO to arm Ukraine's ailing military compounded pressure on Obama. Thursday's agreement will give the U.S. more time to deliberate.
Lt. Col. Vaness Hillman, a press officer at the Pentagon, reiterated the U.S. position following Thursday's agreement. "You heard us say all along that we don't believe there is a military solution. Diplomacy is where a solution falls. Minsk is part of that diplomatic process."
FOR FREE to continue reading
✔️ Unlock the full content of International Business Times UK for free
offer available for a limited time only
✔️ Easily manage your Newsletters subscriptions and save your favourite articles
✔️ No payment method required
Already have an account?
Log in
© Copyright IBTimes 2023. All rights reserved.