Ukraine Kills 'Iconic Russian' Military General During Battle In Mariupol
KEY POINTS
Ukraine's advisor to the Interior Ministry posted a photo of the Russian general on a Telegram channel
Mityaev was the commander of Russia's 150th motorized rifle division
Despite reports of Russian casualties, Vladimir Putin says they would achieve their goals in Ukraine
Ukraine on Wednesday announced it has killed another top Russian general, the fourth since the invasion began on Feb. 24.
Anton Gerashchenko, Ukraine's advisor to the Interior Ministry, said their forces killed Russian Maj. Gen. Oleg Mityaev during an encounter in the city of Mariupol on Tuesday. The Ukrainian official posted a photo of what he said to be Mityaev's body on a Telegram channel. The International Business Times cannot verify the authenticity of the image.
"Even in the besieged Mariupol, in extremely difficult conditions, our soldiers continue to inflict enormous damage on the enemy army, destroying the equipment, personnel and command of the Russian occupying forces," Gerashchenko wrote in a statement accompanying the photo.
"[Mityaev was] one of the most promising and iconic Russian military leaders," he added, according to the New York Post.
Mityaev, 46, had been the commander of Russia's 150th motorized rifle division since 2020. Prior to commanding the rifle division, he had been deployed in Syria and, in 2016, was appointed the commander of a Russian military base located in Tajikistan.
Mityaev is the fourth Russian general to be killed during the conflict between Russia and Ukraine. More than a week after the invasion began, Russian general Andrei Sukhovetsky of the 7th Airborne Division was killed by a sniper.
On March 7, Russian Maj. Gen. Vitaly Gerasimov, first deputy commander of the 41st army, was killed by Ukrainian forces in the city of Kharkiv. On March 11, Russian Maj. Gen. Andrey Kolesnikov, commander of the 29th Combined Arms Army, was killed. Kremlin has so far only acknowledged Sukhovetsky's death.
Ukraine's Defense Ministry on Wednesday said the country's forces have killed more than 13,800 Russian troops and taken out over 3,000 Russian planes, helicopters and battleships since the beginning of the invasion.
In a speech Tuesday night, Ukrainian President Volodymyr Zelensky claimed the Russians were losing steam, adding that many conscripts and officers have died in the conflict. He also continued to urge Russian soldiers to surrender and ensured that they will be treated "decently."
Despite reports of casualties on the side of the Russians, President Vladimir Putin on Wednesday insisted that they would achieve their goals in Ukraine, adding that his special military operation was "going to plan."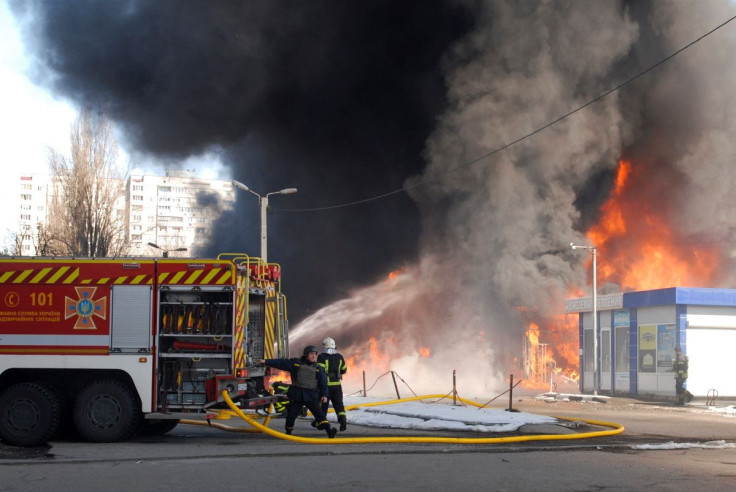 © Copyright IBTimes 2023. All rights reserved.