High-Ranking Russian General Killed In Ukraine Battle
KEY POINTS
The Russian general was also the deputy commander of the 41st Combined Arms Army
The Russian general was reportedly killed by a sniper
Sukhovetsky was decorated for his involvement in the annexation of Crimea in 2014
A high-ranking Russian general has reportedly been killed in the conflict in Ukraine as the war continues to rage on more than a week after it began.
Andrei Sukhovetsky, the commanding general of the Russian 7th Airborne Division and deputy commander of the 41st Combined Arms Army, was allegedly killed by a sniper. While Russia's Ministry of Defense has yet to confirm his death, deputy of the Combat Brotherhood Russian veterans group Sergey Chipilev took to social media to express condolences to his family.
"With great pain, we learned the tragic news of the death of our friend, Major General Andrey Sukhovetsky, on the territory of Ukraine during the special operation. We express our deepest condolences to his family," Chipilev wrote.
Sukhovetsky, 47, is the most senior Russian figure to have died in the war to date. Prior to his death, the general was a respected paratrooper and had been decorated for his involvement in the annexation of Crimea in 2014. His death could be a "major demotivator" for the Russian troops, Bellingcat's executive director of investigative journalism Christo Grozev said.
Sukhovetsky's death comes over a week after Russian troops began invading Ukraine. The exact number of forces killed from both sides has yet to be confirmed.
Russian Defense Ministry spokesman Maj. Gen. Igor Konashenkov on Wednesday said at least 498 military personnel have been killed. Ukrainian President Volodymyr Zelensky disputed this number, saying that they have killed nearly 6,000 Russian troops. Neither side's claims have been verified.
One American official estimated that Russian losses were at least at 2,000 as of Monday. However, in closed briefings on Monday, senior Pentagon officials said both sides have lost at least 1,500 soldiers in the first five days of the invasion. The figures were estimates based on satellite imagery, social media and on-the-ground reports.
Apart from the death of soldiers, it is also unclear how many Ukrainian civilians have been killed since the start of the war. Ukraine's emergency services say over 2,000 civilians have died as of Wednesday. However, the United Nations, on Tuesday, said they have only reported at least 136 civilian deaths since the beginning of the invasion.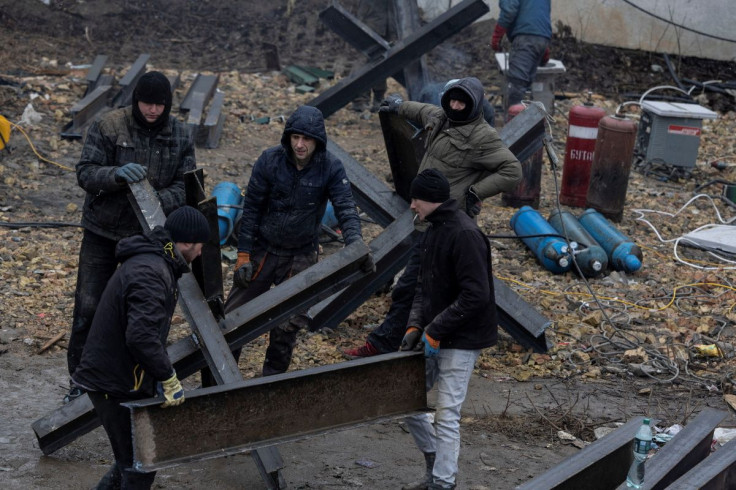 © Copyright IBTimes 2023. All rights reserved.
FOLLOW MORE IBT NEWS ON THE BELOW CHANNELS