Ukraine-Russia Conflict: Thousands Of Ukrainian Troops On Border With Russian-Influenced Transnistria In South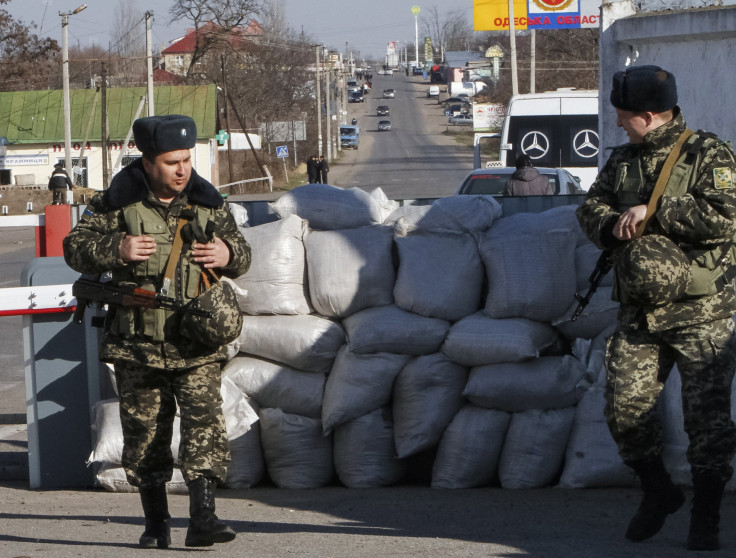 Ukraine on Friday placed up to 7,000 troops on its southern border with the breakaway Moldovan state of Transnistria fearing pro-Russian hostility in the region, according to Russian news agency Tass. The small state, which is situated on a thin strip of land between the River Dniester and the eastern Moldovan border with Ukraine, has been heavily influenced by Moscow and has a significant number of Russian soldiers and weaponry inside Transnistria.
"After the events in Ukraine, we feel the pressure of some negative factors," said Yevgeny Shevchuk, head of the unrecognized Transnistrian Moldovan Republic. "One of them is the concentration of the Ukrainian Armed Forces, the National Guard, reinforcement and expansion in the number of Ukrainian frontier guards along the border."
Ukrainian Armed Forces Over Time | FindTheData
Ties between Ukraine and Russia have become almost nonexistent since Moscow authorized the annexation of Crimea in March 2014 and has remained involved in the eastern Ukraine war over the last 16 months. While the chances of a full Russian invasion in Ukraine were incredibly slim, Kiev has seen Transnistria as a de facto Russian republic and was cautious of the Kremlin's strategic benefit of having troops in both the east and the west.
In May, Ukraine banned the transit of Russian forces through its territory. One week later, it first reported Russian military movements on the border. Shevchuk said he had witnessed "additional equipment, the digging of trenches" and firing points being readied along the border with Transnistria in recent days. The leader of the Luhansk People's Republic, a self-proclaimed state in eastern Ukraine, bordering the Russian Federation, estimated that roughly 75,000 Ukrainian troops were fighting inside the contested Donbas region in eastern Ukraine as of late June.
Ukraine's army consisted of about 250,000 soldiers as of January. An additional 50,000 civilians were called up two weeks ago in the sixth and final wave of mobilizations. The private battalions operating in the region could be compared to the U.S. National Guard or reserve units. Those troops are harder to count, but they were estimated at 50 battalions with a total of 7,000 to 15,000 men.
© Copyright IBTimes 2023. All rights reserved.
FOLLOW MORE IBT NEWS ON THE BELOW CHANNELS