Ukraine-Russia War To End By Winter? 49% Of Entrepreneurs Expect To Reopen Businesses
KEY POINTS
35% of entrepreneurs believe the war in Ukraine would last until at least 2023
Russia's defense minister said Putin will stop only after his tasks are completed
Russia is now focusing on taking over the Donetsk province in the eastern Donbas region
Nearly half of all Ukrainian entrepreneurs are preparing to reopen their business this year amid prospects that the war could end by winter, according to a survey.
In a new study by Gradus Research that was published by Ukrainska Pravda, 49% of entrepreneurs said they believe the acute phase of Russia's invasion of Ukraine would end by winter this year, adding that they are now preparing plans to reopen their businesses around the same time.
In contrast, 35% of the study's respondents said they believe the war will go on until the end of 2023 or longer.
The poll comes after Kyrylo Budanov, head of the Chief Intelligence Directorate of the Ministry of Defense of Ukraine, said he believes that the majority of active military operations will end this year. His statement, however, contradicts Russian Defense Minister Sergei Shoigu's remarks that Putin would only end the war once his "tasks" are completed.
"Today, the main priorities for us are the preservation of life and health of subordinate personnel, and the elimination of threats to the safety of the civilian population," Shoigu said while speaking to Russian media outlets. "The special military operation will continue until the tasks assigned by the Supreme Commander are completed."
Moscow has remained ambiguous about its goals in its invasion of Ukraine. When the war began in February, Putin claimed they aimed to "demilitarize and de-Nazify" the former Soviet Union nation as well as assure its "neutral" status. However, Russian forces were later asked to retreat in their attempt to take over the Ukrainian capital city of Kyiv and instead focus their efforts on capturing the eastern Donbas region.
Russia last week claimed it had taken over the province of Luhansk in the Donbas region. Russian forces are now pushing toward Donetsk, which together with Luhansk makes up the region.
The Donetsk province is now seeing heavy fighting, with Russian forces killing at least 15 civilians after shelling an apartment block in the town of Chasiv Yar on Sunday. Ukraine's State Emergency Services said they believe that 24 people could still be trapped under the rubble.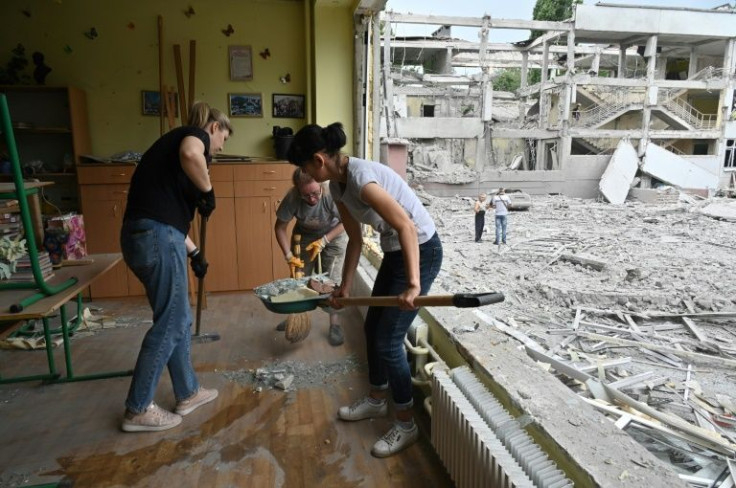 © Copyright IBTimes 2023. All rights reserved.