Ukraine Successfully Eliminates 1,320 Russian Soldiers Over The Weekend; 36 Armored Vehicles Destroyed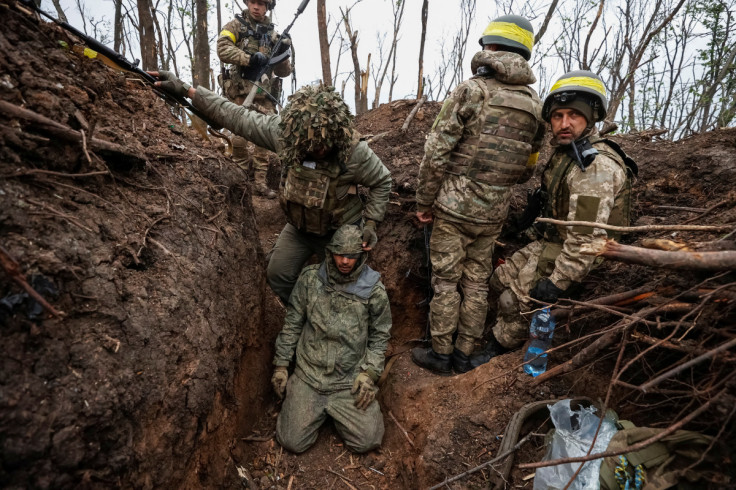 KEY POINTS
Russian forces lost 530 soldiers on the battlefield Saturday and another 790 troops Sunday
Ukraine's air defense destroyed some Iranian-made Shahed drones and Russian cruise missiles
A Ukrainian defense official claimed they've made gradual advances and achieved "partial success" on the front lines
Russian forces marked the start of a new month with heavy casualties on the Ukrainian battlefield.
Combat losses reports from the General Staff of the Ukrainian Armed Forces showed that 530 Russian military personnel were killed Saturday and another 790 were eliminated Sunday.
In the past 48 hours, Ukraine has killed a total of 1,320 Russian soldiers, bringing Russia's death toll to 229,660 since the invasion began more than 16 months ago.
Russia also lost several pieces of its military assets over the weekend, including 11 tanks, 25 armored personnel vehicles (APVs), 61 artillery systems, seven multiple launch rocket systems (MLRS), one anti-aircraft warfare system, and 38 operational-tactical unmanned aerial vehicles (UAVs).
Since February 2022, Ukraine has destroyed 4,052 tanks, 7,888 APVs, 4,188 artillery systems, 637 MLRS, 390 anti-aircraft warfare systems, and 3,557 combat drones of Russia.
In its latest situation update, the Ukrainian military said its air force conducted nine strikes on Russian manpower concentrations Sunday. Ukrainian missile and artillery units also attacked 22 Russian artillery units at firing positions and two anti-air defense systems.
At least eight Iranian-made Shahed drones and three Kalibr cruise missiles launched by Russia overnight Saturday into Sunday were also destroyed by Ukraine's air defense, CNN reported, citing the beleaguered country's air force.
Ukraine's deputy defense minister, Hanna Maliar, said in a Telegram post that Ukrainian forces are still moving forward with their counteroffensive operations despite the fierce fighting put up by Russian forces.
In the direction toward the heavily-contested Ukrainian city of Bakhmut, Maliar said they had "partial success" in moving forward along the city's southern flank.
Maliar noted gradual advances toward the Ukrainian cities of Berdyansk and Melitopol on the southern front lines.
"Our troops face intense enemy resistance, remote mining, overturning of reserves, but persistently and unceasingly create conditions for the fastest forward movement," Maliar said.
Despite their successes on the battlefield, Maliar revealed that the Russian military has made some advances on the eastern front, specifically in the cities of Avdiivka, Marinka and Lyman.
The Ukrainian defense official added that Russian forces had moved forward toward Svativ.
"Everywhere is hot now," Maliar said.
The Ukrainian Armed Forces also claimed that Russia managed to carry out 40 airstrikes and about 30 MLRS attacks on various Ukrainian settlements and troop positions in the past 24 hours.
The latest Russian attack reportedly destroyed infrastructure and caused civilian casualties.
Meanwhile, Ukrainian President Volodymyr Zelensky made a trip to Odesa, a major Ukrainian seaport hub on the shore of the Black Sea, to visit injured soldiers.
In his Telegram account, Zelensky congratulated and thanked the Ukrainian military personnel "for their courage, heroism, and the extraordinary results" throughout the Russia-led war.
Zelensky claimed Russian forces in southern Ukraine are "already afraid" of the approaching Ukrainian fighters.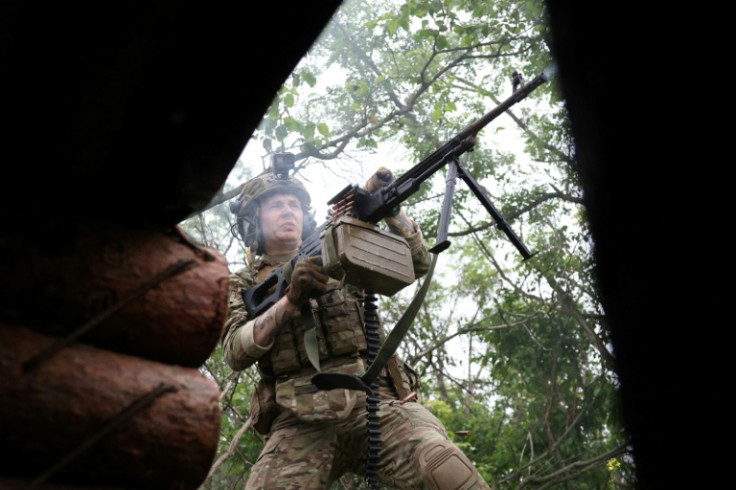 © Copyright IBTimes 2023. All rights reserved.