Russian Murderer Freed After Fighting In Ukraine Kills Another Woman Days After Homecoming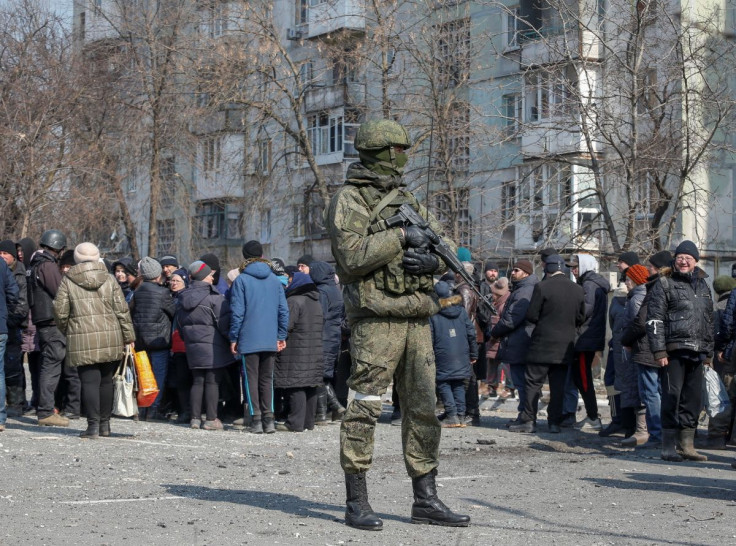 KEY POINTS
The man's sentence was cut short after he volunteered to fight with the Wagner private military contractor
Residents said the man carried a pitchfork and threatened to kill everyone after returning home from the war
Wagner leader Yevgeny Prigozhin said his group recruited at least 50,000 Russian convicts to fight in Ukraine
A convicted Russian murderer who was freed from prison after signing up to fight in the war in Ukraine has been arrested again after stabbing an elderly woman to death, according to a report.
The man, identified as 28-year-old Ivan Rossomakhin, was convicted of murder three years ago and sentenced to a long prison term, the Associated Press (AP) reported.
However, his sentence was cut short after he volunteered to fight with the Wagner private military contractor.
Residents of Novy Burets said Rossomakhin drunkenly wandered the streets of the village located about 500 miles east of Moscow, carrying a pitchfork and threatening to kill everyone, after he returned home to Russia from the war three months ago, according to AP.
Although police said that they would keep an eye on the former prisoner, Rossomakhin carried out another heinous crime less than 10 days after his return.
After his arrest, Rossomakhin reportedly confessed to stabbing to death an elderly woman from whom he once rented a room.
AP said at least seven other convicts recruited by Wagner had been identified as being involved in violent crimes either in Russian media reports or in interviews with relatives of the victims in various locations in Russia.
Russia deploying private mercenaries and convicts in the war in Ukraine has had far-reaching and adverse consequences, as was seen when the Wagner Group tried to stage an armed rebellion against the ruling regime in Moscow.
The British Defense Ministry, as early as March, had warned that "the sudden influx of often violent offenders with recent and often traumatic combat experience will likely present a significant challenge for Russia's wartime society."
Yevgeny Prigozhin, the leader of the Warner Group, said that his group recruited at least 50,000 convicts to fight in Ukraine, which is similar to the estimate given by prisoner rights group Russia Behind Bars director Olga Romanova.
Although Prigozhin said last week that about 32,000 of the convicts had already pulled out of the frontlines, Romanova said that they estimate it to be just around 15,000 as of early June.
"People form a complete absence of a link between crime and punishment, an act and its consequences," Romanova said. "And not just convicts see it. Free people see it, too -– that you can do something terrible, sign up for the war and come out as a hero."
Russian lawyer and rights advocate Yana Gelmel told the AP that often, convicts demand special treatment after returning from Ukraine for having "defended the motherland."
She said that the dire conditions of the convicts in Russia's prisons and the trauma of being in the war zone could further aggravate the prisoners' mental health degradation.
"Imagine—he went to war. If he survived ... he witnessed so much there. In what state will he return?" Gelmel said.
Meanwhile, the Russian Defense Ministry will soon have legal grounds for recruiting convicts as laws allowing for enlisting of convicts into contractual service were approved by the Russian Parliament and signed by Russian President Vladimir Putin last week.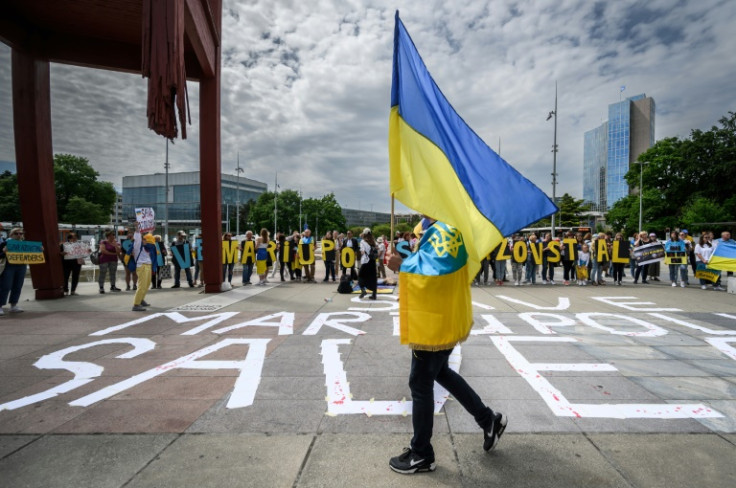 © Copyright IBTimes 2023. All rights reserved.