Ukraine Suspends Trade To Crimea Amid Increased Tensions With Russia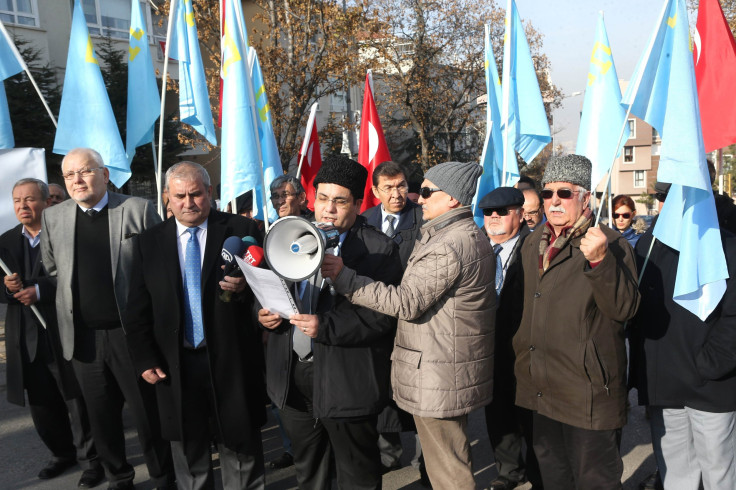 In the latest escalation in tensions between Ukraine and Russia over Crimea, Ukrainian Prime Minister Arseniy Yatsenyuk said Wednesday Kiev will suspend trade to the peninsula starting in 30 days, local media reported. Exceptions will be made for humanitarian aid, important food supplies and some personal items.
"In accordance with the decision by the cabinet, which will come into effect in 30 days ... supplying goods, work, services to Crimea is banned," Yatsenyuk said, Reuters reported. "As far as electricity is concerned, these supplies can be provided exclusively based on a decision by the Security and Defense Council."
Electricity was cut off to a majority of the peninsula in late November when unknown parties destroyed pylons in Ukraine. The electricity cut has affected over 1.6 million people with rolling blackouts. The power cut also increased tensions between Moscow and Kiev, with Russia retaliating by cutting off coal exports to Ukraine.
Under the new decree, supplying services or work to Crimea will also be banned. Russia does not have direct land access to Crimea, forcing the Kremlin to ferry supplies to the region. The Kremlin is working to link Crimea to the Russian mainland by a power supply bridge with cables.
Meanwhile, Crimean Tatar leaders have threatened to begin a sea blockade in either late December or early January. "We would like to make the occupation of our land as expensive and complicated as possible. We will squeeze out and burn out the occupiers from Crimea, because this is our land, our graves and our history," Crimean Tatar activist Lenur Islyamov said, local media reported. "[Russians] have nothing to do there. Get out of there; this is our home."
Crimean Tatars started a land blockade of the peninsula in September to draw attention to the human rights situation in the annexed region that is their homeland. Russia annexed Crimea in March 2014 amid international cries that the referendum conducted was not legal.
© Copyright IBTimes 2022. All rights reserved.
FOLLOW MORE IBT NEWS ON THE BELOW CHANNELS