Ukraine Urges NATO To Speed Up Membership In 'Signal' To Moscow
Ukrainian President Volodymyr Zelensky on Tuesday urged NATO to speed up his country's membership into the alliance, saying it was the only way to end fighting with pro-Russia separatists.
Zelensky spoke with NATO Secretary General Jens Stoltenberg after an increase in clashes and Russian military movements on the border raised fears of an escalation of the separatist conflict in eastern Ukraine.
In a tweet after the call, Zelensky said it was time for NATO to move forward with Ukraine's longstanding desire for membership.
He said Kiev was committed to defence reforms requested by the alliance in exchange for membership.
"But reforms alone will not stop Russia," said Zelensky, whose government has said it hopes to be invited this year to join a NATO Membership Action Plan (MAP).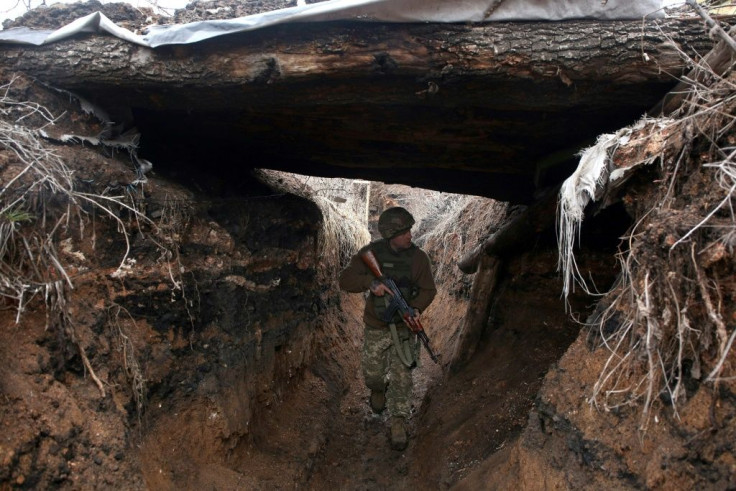 "NATO is the only way to end the war in Donbas. Ukraine's MAP will be a real signal for Russia."
Fears have been mounting of a major escalation of the conflict in eastern Ukraine, where government forces have battled separatists in the mainly Russian-speaking Donbas region since 2014.
Ukraine last week accused Russia of massing thousands of military personnel on its northern and eastern borders as well as on the Crimean peninsula annexed by Moscow.
The United States, the central power in NATO, stopped short of saying that Ukraine's membership had become more urgent and said Kiev must first complete reforms.
"We continue to urge the government of Ukraine to implement the deep, comprehensive and timely reforms necessary to build a more stable, democratic, prosperous and free country," State Department spokesman Ned Price told reporters in Washington.
But he said President Joe Biden's administration supported the "open-door" policy of NATO and "the right of each sovereign country to choose for itself" whether to join the alliance.
Kiev's Western allies have rushed to its defence with a series of statements warning Russia against taking further action and seeking explanations for its troop buildup.
"We call on Russia to make their intentions more clear as to what they're doing with this array of forces along the border," Pentagon spokesman John Kirby told reporters.
On Tuesday, Stoltenberg said he had called Zelensky "to express serious concern about Russia's military activities in and around Ukraine and ongoing ceasefire violations".
"NATO firmly supports Ukraine's sovereignty and territorial integrity. We remain committed to our close partnership," he said.
The Kremlin has not denied the troop movements but insisted that Moscow was "not threatening anyone".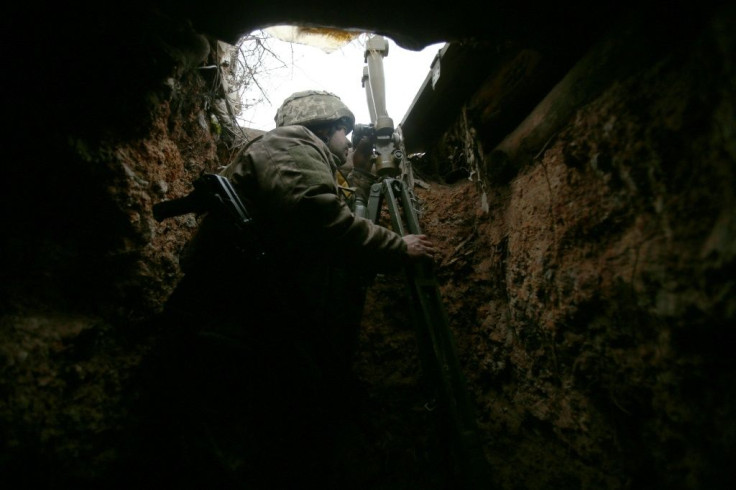 Kremlin spokesman Dmitry Peskov told reporters Tuesday that NATO membership for Ukraine would do no good in resolving the conflict.
"We very much doubt that this will help Ukraine settle its domestic problem," Peskov said. "From our point of view, it will only worsen the situation."
"If you ask the opinion of several million people living in the self-declared republics (in the east) you will see that for them NATO membership is deeply unacceptable," he said.
The reports of a Russian buildup follow a dramatic increase in clashes along the frontline in recent weeks, with Ukraine announcing new deaths of its soldiers almost daily.
Zelensky on Tuesday wrote on Twitter that "since March 26 alone, we've lost 8 of our soldiers."
On Tuesday, Kiev announced that two soldiers were killed on the frontlines -- one by mortar fire, the other by an explosive device.
It also said another two were shot dead Monday after separatists opened fire on their positions with machine guns and grenade launchers.
The first incident took place near the city of Avdiivka, six kilometres (four miles) north of Donetsk, the separatists' de facto capital, and the second near the town of Zolote-4 in Lugansk region, the military told AFP.
At Ukrainian positions near Avdiivka on Tuesday, Kiev soldiers said that "retreat is not an option" in the event of an offensive.
"We'll kick the crap out of them", 35-year-old sergeant Vitaly, who goes by the nickname "Makhmud", told AFP.
Vitaly said that Western countries should stay alert because Russian President Vladimir Putin "wants to restore the USSR" and "Ukraine alone will not be enough for him."
Volodymyr, a 26-year-old soldier, said that the separatists had gone from firing "single shots" to now "systematically trying to destroy our positions" with shelling.
The conflict broke out in 2014 following Moscow's annexation of Crimea and has since claimed more than 13,000 lives.
The separatists are widely seen as having Russia's political and military backing, which Moscow denies.
Fighting had subsided before the recent outbreak of violence, with a ceasefire agreed last year having seen clashes drop to their lowest level in years.
Moscow and Kiev have accused each other of being behind the renewed clashes.
© Copyright AFP 2023. All rights reserved.