Ukraine Will Seek NATO Membership, Says Prime Minister Yatsenyuk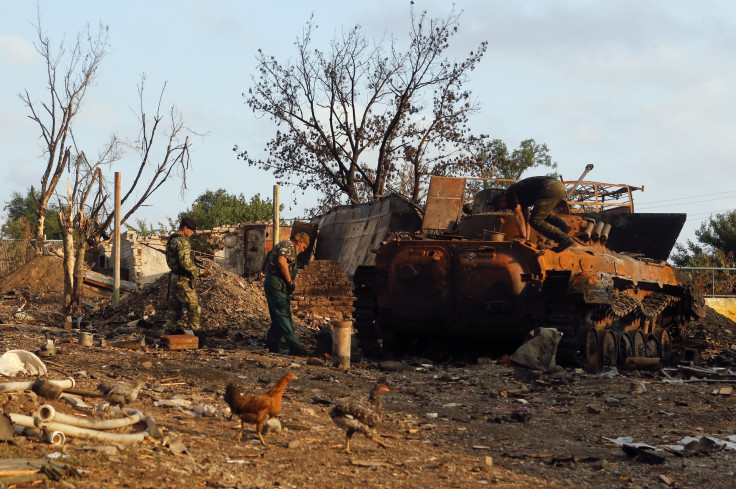 Ukraine will seek NATO membership, Prime Minister Arseny Yatsenyuk said Friday following fresh accusations from NATO and the United Nations that Russia is actively participating in the violence in eastern Ukraine.
Yatsenyuk said he will ask Ukrainian lawmakers to change the nation's nonaligned status laid out in its constitution and introduce a NATO bill that would also stop Ukraine from joining any military agreements contrary to NATO, such as the Eurasian Economic Community, a Russian-led trade bloc between former Soviet states.
Joining NATO would obligate Ukraine to come to the aid of any other NATO state under attack and obligate NATO as a whole to come to Ukraine's defense in the event of a foreign attack. NATO has continuously pressured Russia over its incursion into Ukraine, most recently by releasing satellite images showing Russian troops operating in Ukraine, but the defense union is not obligated to intervene into a conflict in a nonmember state.
Ukraine will seek European Union membership as well, shifting the former Soviet bloc state economically as well as militarily toward Europe. Both the EU and the United States have imposed economic sanctions on Russia for its annexation of Crimea and increasingly evident involvement in eastern Ukraine, where over 2,500 people have been killed in fighting between the pro-West Ukrainian government and pro-Russian separatists.
NATO, which stands for North Atlantic Treaty Organization, is made up of 28 states in Europe and North America. NATO has enforced no-fly zones during the Libyan civil war in 2011 and was deployed to fight al Qaeda in Afghanistan following the Sept. 11 attacks. Member state Poland convened an emergency NATO meeting after Russia annexed Crimea in March.
The Ukrainian government led by ousted President Viktor Yanukovych confirmed Ukraine's status as a nonaligned state in the constitution in 2010 after Ukraine bid for a NATO Membership Action Plan in 2008. Ukraine was a member of the Russian-led USSR until 1991, when the union fell apart. Many Ukrainians in the west of the country want to ally with Europe, but a large population of largely ethnic Russians in the east seek to remain closely tied with Russia.
© Copyright IBTimes 2023. All rights reserved.