Ukrainian Chaos Descends On Nation's Bond Market And Currency, Both Reeling After Violent Political Unrest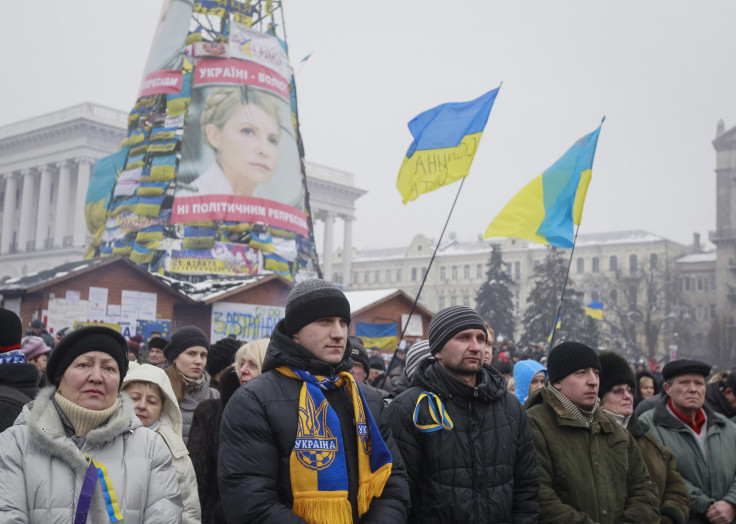 The violent political uprising in Ukraine is hurting the country's bond market and currency, as doubts flood the region about whether Russia will continue to provide financing to its former satellite state.
Dozens of Ukrainians died Wednesday in clashes with police at a political demonstration opposing Ukrainian President Viktor Yanukovych's rejection of a trade deal with the European Union, and hundreds suffered injuries.
Despite the efforts of the National Bank of Ukraine to steady the hryvnia, the currency has continued to weaken, falling 10 percent since the beginning of the year, according to Capital Economics. Bond yields and credit default swap premia have soared, pitching down prices and worrying those holding bonds.
"There's a lot of uncertainty at the moment," Capital Economics economists Neil Shearing, Liza Emolenko and William Jackson said in a Feb. 20 note. "But our case is that the hryvnia could fall to around 11.0/$, from 8.95/$ currently."
"No one knows what will happen next," Emolenko said after reports of the violence in Ukraine on Wednesday. "So predictions are difficult to make."
Meanwhile, Russian and Hungarian assets are also performing poorly. Both are down 3 percent to 5 percent against the euro over the month, and though the Ukrainian crisis may be a factor, both currencies were underperforming before the protests escalated this week. Hungarian interest rates were cut by more than the market expected, and Russia's central bank has decided to provide less support to the ruble.
© Copyright IBTimes 2022. All rights reserved.
FOLLOW MORE IBT NEWS ON THE BELOW CHANNELS