Ukrainian Russia Conflict: Prisoner Swap With Kiev Called For By Pro-Russian Rebels Amid East Ukraine War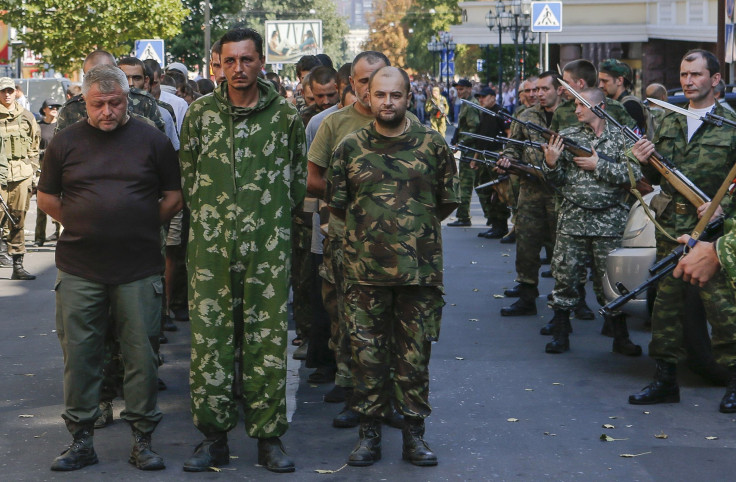 The Luhansk People's Republic, one of the pro-Russian separatist rebel groups in eastern Ukraine, said Friday that it wants to trade prisoners as soon as possible. The request comes amid intense fighting and back-and-forth accusations from both sides that neither is adhering to February's Minsk II ceasefire, according to report from the Russia's state-owned Tass news agency.
"We are ready to carry out a prisoner swap immediately," said Vladislav Deynego, Luhansk's envoy to the intergovernmental group that hopes to end the war. "To do this, we, demonstrating goodwill and a desire for a peaceful resolution of the conflict, have handed over [to the Ukrainian side] a list of 10 Ukrainian combatants taken prisoner at different times."
In recent deadly clashes, both rebels and troops loyal to Kiev have used banned heavy weaponry and tanks, according to reports from the Organization for Security and Co-Operation, the group charged with overseeing the truce. The clashes have left the possibility of peace hanging in the balance and contributed to the current hostile relations between NATO and Russia.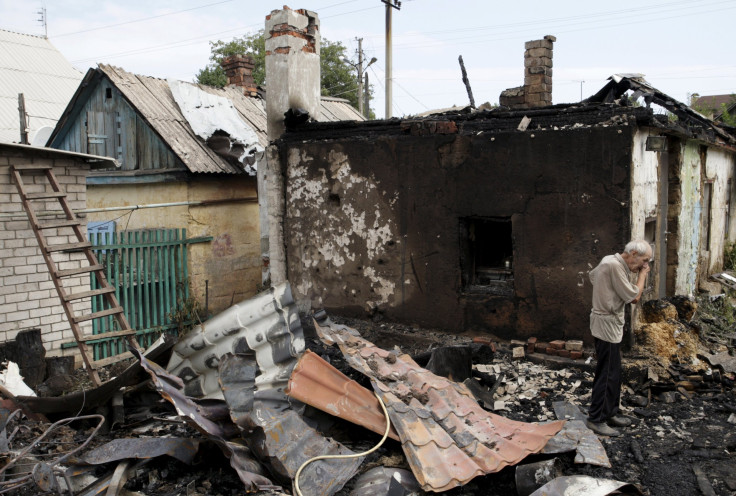 Since the eastern Ukraine war began in April 2014, hundreds of soldiers from both sides have been taken prisoner. There have been accusations of poor treatment, and more than a dozen high-profile Ukrainian prisoners are facing trial in Russia.
Nadiya Savchenko, a Ukrainian pilot who was fighting for a volunteer battalion group when she was captured, is one of the most prominent and likely to go to trial in September. Savchenko is accused of murder and illegally trespassing into Russia. If found guilty she could face anything from 10 to 25 years in prison.
Similarly, Ukraine has found itself holding a number of pro-Russian rebels, but also some that are thought to be from the Russian military, which Kiev says is fueling the Donbass conflict by providing troops and weaponry.
While the Luhansk rebels wait for Kiev to respond, Deynego offered an apology to the relatives of those in captivity while also laying blame for the failure to come to an agreement at the door of the Ukrainians.
"I take this opportunity to appeal to relatives of the Ukrainian combatants who are in our captivity," said Deynego. "I state officially that it's not our fault that your dear and near ones have not returned home yet."
© Copyright IBTimes 2023. All rights reserved.
FOLLOW MORE IBT NEWS ON THE BELOW CHANNELS