Ukraine War On The Brink? Faltering Ceasefire And Increased Death Toll May See Return Of Banned Heavy Weapons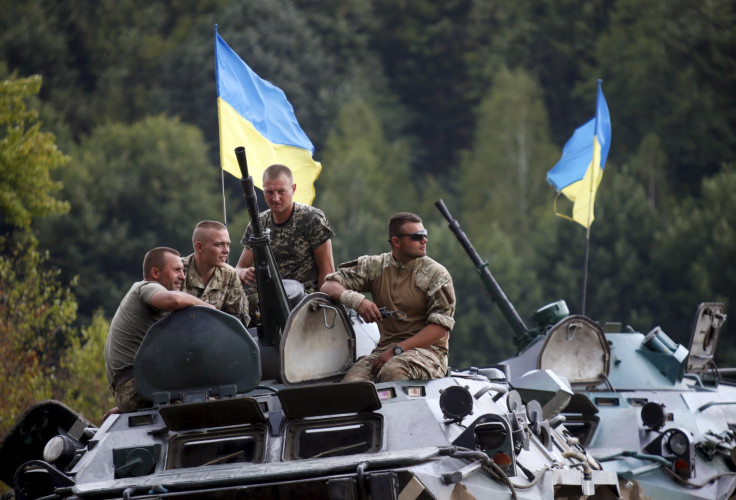 On a quiet 9-mile stretch of road that meanders through some of Ukraine's rural farming communities, soldiers Tuesday assessed the damage just a day after one of the biggest attacks on Ukrainian forces since a peace deal was finalized in February. The dead had been removed hours earlier, but the fields beside the road remained pockmarked from the explosive power of pro-Russian artillery shells and an immobile Ukrainian tank smoldered 100 feet from the main road.
At least seven Ukrainian fighters were killed and 30 were seriously injured in the battle Monday between Ukraine troops and separatist rebels. The clash prompted Kiev to announce a large-scale retaliation against the pro-Russian rebels and has raised concerns about the eastern Ukraine conflict reverting to the kind of heavy warfare that saw more than 5,500 killed in the first year of the war. Intensified fighting also could result in an increased presence of regular Russian troops and weaponry, exacerbating tensions between Moscow and NATO after months of heated negotiations over the future of Ukraine.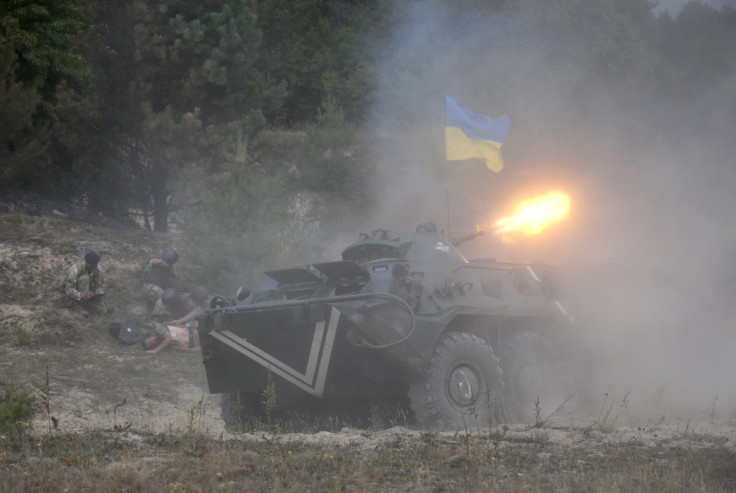 A Ukrainian government official announced Tuesday that the army would use its "entire arsenal and all the means at our disposal to beat back the enemy's assault." Ukrainian military officials also informed the Organization for Security and Co-operation in Europe, the group charged with overseeing the ceasefire and recording the whereabouts of all banned weaponry, that they would begin using artillery and tanks to protect themselves if rebel attacks continued. Kiev's response likely will include heavy weapons banned under the ceasefire agreement with pro-Russian rebels.
The clashes between Ukrainian troops and pro-Russian rebels Monday began when separatist soldiers used tanks and other heavy weapons to surprise a group of regular Ukrainian army soldiers and personnel from the Right Sector volunteer group. The most intense violence unfolded in Starohnativka, a town 30 miles north of the Ukrainian-controlled strategic port of Mariupol. Pro-Russian forces have coveted the Mariupol region for some time as taking it would allow the building of a bridge from the Russian border to Crimea, which was annexed by Moscow last year, enabling easier transport of military units. Fearing the worst, Ukraine has bolstered its defenses in the city by adding around 1,000 personnel to forces already there.
"If Ukraine was to openly bring out banned heavy weapons, I certainly think escalation is a possibility," said Sarah Lain, research fellow and expert on Russia and the former Soviet Union at the Royal United Services Institute, a London-Based defense and security think tank. "However, this would put Ukraine in an awkward position with Europe and could also provide a pretext for a full-on offensive from rebels to attempt to take Mariupol. "
Rebel officials, speaking on behalf of two self-proclaimed states within eastern Ukraine -- the Donetsk People's Republic and the Luhansk People's Republic -- claimed that the death toll among Ukrainian troops on Monday was as high as 30 and that it was Ukrainian troops that started firing shells into pro-Russian-held areas. However, a Ukrainian soldier with knowledge of the situation on the ground in Donbas, the region encompassing Donetsk and Luhansk, refuted the claims that Ukraine started the skirmish.
"They attacked us first in tanks and the Right Sector led a counterattack afterward," said Ivan Rodichenko, a volunteer fighter with the Kiev Rus Territorial Defense Battalion, in an online interview. "But it was only rebel fighters and not professional Russian troops that were involved."
Ukrainian Armed Forces Over Time | FindTheData
The eastern Urkaine war, which began in April 2014, has seen more than 7,000 people die and another 1.5 million displaced to neighboring countries. The peace deal brokered in February has largely been ignored by both sides, but did help reduce violence in the disputed region.
German Chancellor Angela Merkel and other European leaders have repeatedly warned Kiev against trying to aggressively regain territory from the rebels as they claim this will only increase military involvement from Russia, according to a speech by Merkel at the Munich Security Conference in May. The European Union has pushed to resolve the conflict at the negotiating table and helped dissuade U.S. President Barack Obama from sending lethal aid to Kiev earlier this year.
Moscow has denied that it is providing weaponry and soldiers to back the rebels fighting in the war.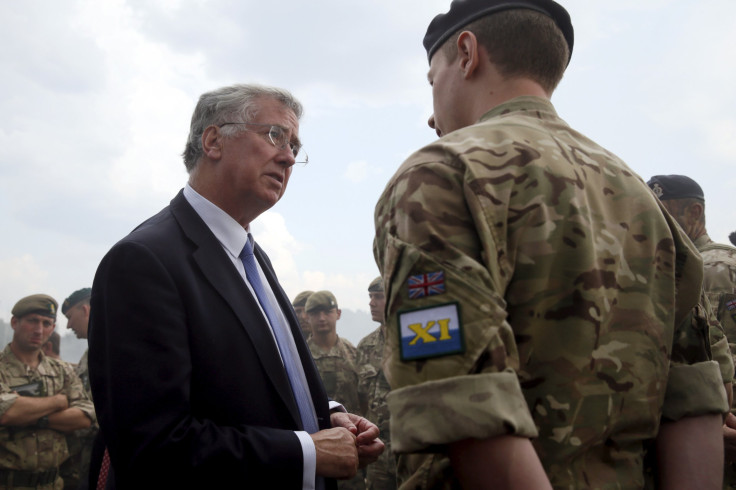 Monday's major attack coincided with a visit from U.K. Defense Secretary Michael Fallon, who was inspecting a British army training camp in Ukraine at the time of the assault. He said Ukraine was still at serious risk from Russian President Vladimir Putin and that the British would support Ukraine as long as it could, according to a Telegraph report.
© Copyright IBTimes 2023. All rights reserved.