Ukrainian Uses Airpods Stolen By Russian Soldiers To Track Putin's Troops
KEY POINTS
The Ukrainian man used Apple's 'Find My' tracking feature
Last week, the man tracked his AirPods in Belgorod
Putin has been assembling his troops in the city in preparation for an assault on Donbas
A Ukrainian man has been using Apple's device tracking feature to pinpoint the position of Russian President Vladimir Putin's troops amid the war in Ukraine.
Vitaliy Semenets, a resident of the Ukrainian city of Hostomel, had his Apple AirPods stolen from his home by Russian soldiers soon after the war began. He has since used Apple's "Find My" feature to track the location of Putin's troops. The feature can track missing Apple products if they are connected via Bluetooth or to the internet.
Earlier this month, Semenets tracked his AirPods across the border of neighboring Belarus and into the city of Gomel. Last week, Semenets tracked his AirPods in Belgorod. The city is said to be where Putin is assembling his soldiers in preparation for an assault on the eastern Ukrainian region of Donbas.
Semenets has regularly posted updates about the Russian troops' location on his Instagram account.
"Thanks to technology, I know where my AirPods (are) now. It was looted by Russian forces from my home in Hostomel," Semenets wrote in a post alongside a map of the device's location.
There have been numerous reports of Russian troops stealing valuables and other items from Ukrainian homes located in towns they have occupied. In early April, it was reported that Russian soldiers pillaged homes in the village of Novyi Bykiv, taking with them perfumes, jewelry, wine and even a sofa.
A separate group of Russian soldiers had also lived in an abandoned home in the town of Irpin. Upon returning home, the family who owned the house said they discovered discarded liquor bottles, food wrappers and cigarette butts in their home.
An intercepted phone call released by Ukraine's Security Services also revealed that one Russian soldier received a shopping list from a relative who wanted a laptop, sneakers and clothing. In a video posted on a Telegram channel, a Russian soldier who was killed in Irpin was found to have replaced his Kevlar body armor with a Macbook laptop.
News of Russian soldiers pillaging homes comes as Ukrainian forces continue to resist attacks in the southeastern port city of Mariupol and Donbas as the war stretches into its eighth week.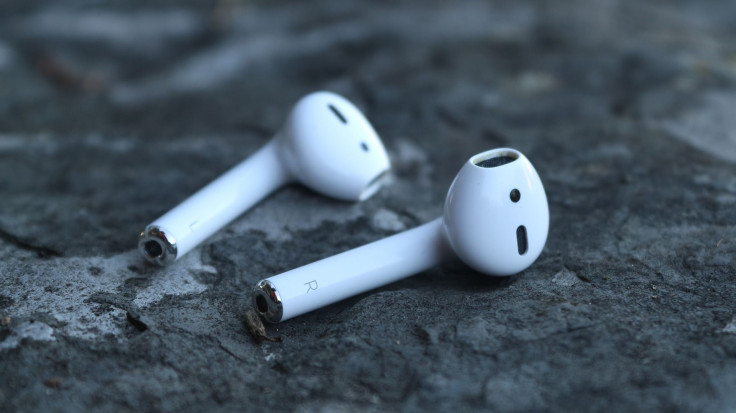 © Copyright IBTimes 2023. All rights reserved.