Ukrainian Woman Says Russians Forced Her Into A 'Filtration Camp,' Took Data From Phone
KEY POINTS
Russian soldiers allegedly took women and children from a shelter in Mariupol
Woman says her photographs, fingerprints, and data from her phone were taken
About 40,000 people from Mariupol were allegedly taken to these filtration camps
A Ukrainian woman shared her account of forcibly being taken to a Russian "filtration camp."
The unidentified woman said she was hiding with her family in the war-ravaged and heavily shelled city of Mariupol before being taken to what has been described as a "filtration camp" along Russia's border, according to Business Insider.
"They just walked into our shelter and said that women and children must leave it," the woman told The Washington Post. "We asked if it was possible to stay at all, and they said no, that this is the order. We did not know where they were taking us."
The woman said her fingerprints and photographs were taken after she was sent to the filtration camp. She also noted that the Russians asked for her phone so they could download her data and keep a record of her contacts.
Furthermore, the woman also revealed that said she had to undergo several rounds of interrogation. She was reportedly asked questions by the Russian security service FSB before being taken to Taganrog, a port city in southwestern Russia.
"At all stages of the journey, we were treated like captives or some criminals. I felt like a sack of potatoes tossed around," the woman told the publication. "You have no will. How can you resist this? Even if you have a chance to escape, everything around is destroyed, and there is nowhere to hide."
The woman said she was eventually able to escape from the group by telling the Russian soldiers she had a friend close by. She told the soldiers that her friend could take her in along with her family.
Ukrainian officials accused Russia of forcibly relocating thousands of Ukrainians to "filtration camps" before sending them to remote cities in Russia.
An estimated 40,000 residents from Mariupol alone were taken to a Russian-held territory without the Ukrainian government's involvement, Ukraine's Deputy Prime Minister Iryna Vereshchuk said.
"All of us were taken forcibly," a Mariupol refugee who is now in Russia told BBC.
The Russian Defense Ministry denied reports about their soldiers forcibly removing scores of Ukrainians from the country. They referred to it as "evacuations."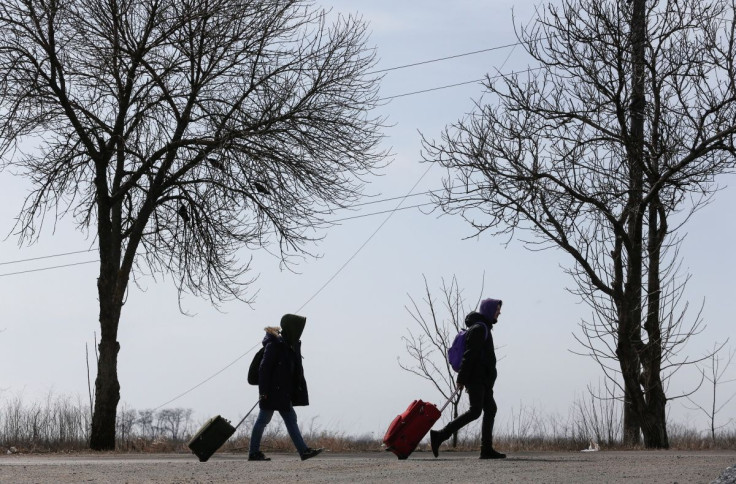 © Copyright IBTimes 2022. All rights reserved.
FOLLOW MORE IBT NEWS ON THE BELOW CHANNELS