Russia 'Forcibly' Transfers Thousands Of Ukrainians To 'Filtration Camps'
KEY POINTS
Ukrainians who are taken to the camps have their documents and phones taken from them
A Ukrainian journalist said Russian troops check the social media feeds of captured residents
Russia said it is only 'evacuating' Ukrainians to its territory amid the war
Russia has been accused of forcibly relocating thousands of Ukrainians to "filtration camps" where their phones and documents are taken before they are sent to remote Russian cities.
Ukraine's Deputy Prime Minister Iryna Vereshchuk said an estimated 40,000 residents from the besieged city of Mariupol were moved to a Russian-held territory without any coordination with the Ukrainian government.
"All of us were taken forcibly," a Mariupol refugee, who is now in Russia, told BBC.
The city council of Mariupol last week said captured residents who were taken to "filtration camps" had their phones and documents taken. Anna Romanenko, a Ukrainian journalist in close contact with Ukrainian forces in Mariupol, told the Financial Times that the Russian troops check the social media feeds of the captured residents for anything that is "anti-Russian." The residents are then separated into groups, with some being sent to Russian territory where they are interrogated. Romanenko said one of her friends, who was sent to Rostov, has never been heard from since.
One woman who had been sheltering in the Mariupol sports hall told The Washington Post that Russian troops barged into the building and ordered people to leave. They were then taken into Russian-held territory in Ukraine where they still remain. The woman said nobody took their documents.
Russia's act of transporting residents to its territory could be an abuse of human rights. According to international humanitarian law, people should be given the choice to leave their homes and not be forced to leave. Additionally, warring sides should allow aid in and let people stay if they choose to.
It is not clear how many Mariupol citizens willingly went to Russia. The Russian Defense Ministry has denied reports about its troops forcibly removing thousands of Ukrainians from their country and called the departure of Mariupol residents to its territory "evacuations."
"Over the past 24 hours, 17,929 people, including 3,708 children, have been evacuated to Russia from dangerous areas of Ukraine and the Donetsk and Luhansk People's Republics without the participation of the official authorities. In total, 384,111 people, of whom 80,770 are children, have already been (evacuated) since the start of the special military operation," the ministry said in a statement.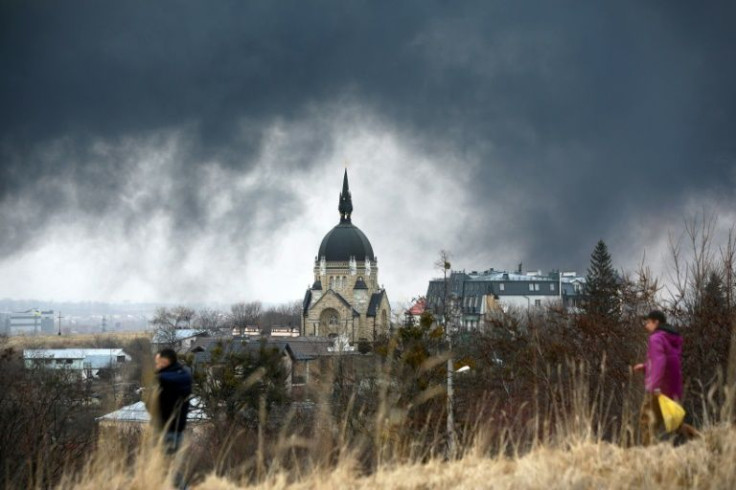 © Copyright IBTimes 2023. All rights reserved.