UN Envoy Sent to Yemen To Discuss Potential Ceasefire For Ramadan Amid Airstrikes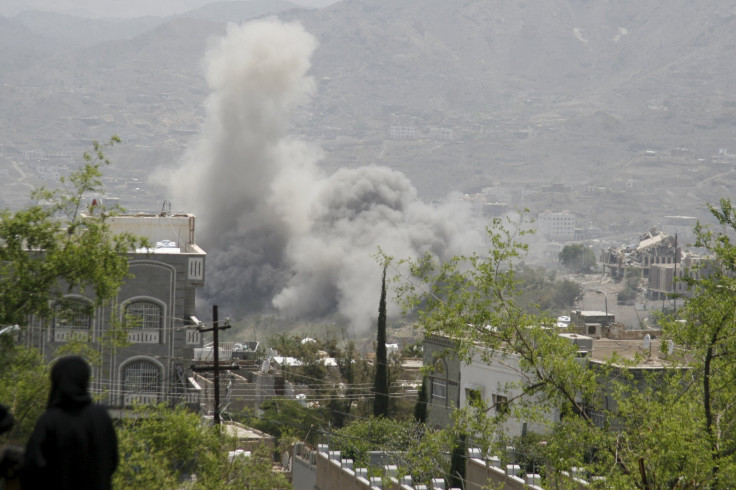 A U.N. special envoy arrived in Yemen Sunday to discuss a ceasefire with the rebel Houthis and their allies. Al Jazeera reported U.N. envoy Ould Cheikh Ahmed will propose a pause through July 17, marking the conclusion of the Muslim holy month of Ramadan, which will allow time for humanitarian aid.
Ahmed's arrival comes amid reports of new attacks and bombings. An airstrike that killed at least 30 civilians in a market in northern Yemen was reported by the Houthi-run news agency Saba and confirmed by several residents to Al Jazeera. The number of casualties was unavailable.
Last week, the U.N. classified the crisis in Yemen as a "Level 3" humanitarian emergency -- the agency's highest emergency response level -- for six months and will review the level again in September. The violent clashes between the Saudi-led coalition and Iran-backed Houthi militants began in March.
More than 21.1 million people, more than 80 percent of Yemen's population, are in need of humanitarian assistance, the U.N. reported. Some 13 million are affected by a food security crisis and 9.4 million have no access to water. Amid the disruption, at least 160 health centers have been forced to close.
Yemen's capital Sanaa has faced several repeat attacks. In May, a series of massive explosions that killed at least 40, injured more than 100 and trapped many others under rubble, Yemen Times reported. An airstrike June 12 led to at least five deaths and the collapse of several historic buildings and homes. "The historic value and memories enshrined in these sites have been irreparably damaged or destroyed," Unesco Director General Irina Bokova told the Guardian.
There was a lull of several days at the end of June but the area was hit by airstrikes June 30 that led to the deaths of eight residents and injuries to 10, Reuters reported.
© Copyright IBTimes 2023. All rights reserved.