Saudis To Announce Yemen Ceasefire For Ramadan: Report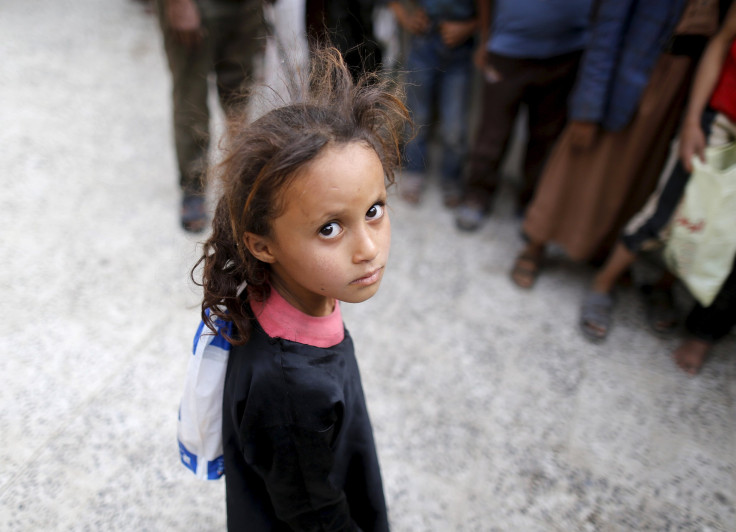 Yemen's government has told the United Nations Security Council that Saudi Arabia will soon announce a humanitarian pause in the ongoing conflict in the nation, Russia's deputy U.N. ambassador Vladimir Safronkov said on Friday, according to TASS.
Safronkov said that talks between the Security Council and Yemeni government authorities late Thursday were "constructive, in general."
"The Security Council members had a consensus that there is no military solution to the conflict and called on the representatives of the Yemeni government to work on restoring the political process with the goal of ending the military actions as soon as possible," he reportedly said.
The Yemeni government was also reportedly warned that the power vacuum in the country "continues being filled with terrorists."
The report comes after the United States Department of State on Thursday joined the U.N. and other international bodies when it said it was "deeply concerned" about the humanitarian effects of the ongoing conflict in Yemen and called for a ceasefire for the duration of the holy month of Ramadan. The U.N. declared a humanitarian emergency in the country on Wednesday, saying that four out of five Yemenis are in need of some type of assistance.
"A pause, along with commensurate disengagement of armed forces in all areas including Aden, Taiz, and Marib, would allow international aid organizations to deliver urgently needed food, medicine, and fuel to citizens throughout Yemen. It would also allow for the delivery of vital commercial goods on which Yemen depends," the State Department said in a statement.
The ongoing conflict in Yemen between a Saudi-led military coalition and the Shia Houthi rebels who have seized large swathes of the country has gone on since March. Rights groups and international bodies have warned of damage to critical infrastructure, and a lack of essential commodities including food and medicine as the conflict drags on, and said that infectious diseases were spreading across the country as hospitals and clinics are forced to shut their doors.
A ceasefire was previously called in May, but both sides seem to be no closer to a permanent solution as talks have fallen apart. U.N. estimates say that at least 3,000 people, half of them civilians, have been killed since the conflict began.
© Copyright IBTimes 2023. All rights reserved.