UN Sanctions Against Iran To Be Blocked By Russia In Future, Russian Deputy Foreign Minister Says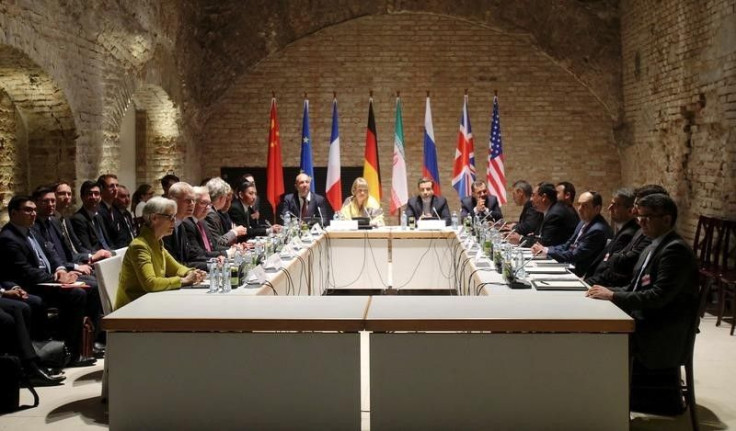 Russia has vowed to veto any future attempts by the United Nations to hit Iran with new sanctions, Deputy Foreign Minister Sergei Ryabkov said Friday. Russia carries a veto as a permanent member of the Security Council and can block any proposal put forward.
The Russian warning adds another layer of intrigue as Congress decides whether it should agree to the Iran nuclear deal that the Obama administration helped broker last month. Congress is likely to reject the deal, but possibly not with enough votes to beat the expected presidential veto.
The fear is that if the deal is goes through and sanctions are eventually lifted, Russia will prevent them from ever being applied again. In short, it will be difficult for the international community to punish Iran under a U.N. mandate in the future.
Iranian Military Expenditure Over Time | FindTheData
"When Resolution 1929, the last series of sanctions resolutions, was adopted … we made it clear behind closed doors to our U.S. and EU colleagues that Russia will not let another sanctions resolution against Iran be passed," Ryabkov told the Russian news site Sputnik. "Strictly speaking, this is not an embargo, but a new regime. What will exist is not the embargo, but the regime that requires deliveries falling into one of seven categories of the current U.N. arms embargo list to receive the U.N. Security Council's approval."
July's deal, which will offer Iran sanctions relief in exchange for international oversight of its nuclear program, was agreed to by six countries, including Russia and the U.S. While many see the deal as a step toward a safer Middle East, Saudi Arabia and Israel have voiced strong concerns that the easing of economic sanctions will see Tehran get hold of billions of dollars tied up banks accounts around the world and enable it to strengthen its military.
Evidence of that has been seen in deals that Iran has signed with Russia for a new missile defense system, and a deal with China that would see Beijing develop one of Iran's oil fields in exchange for 24 Chengdu J-10 fighter jets. Iran has also said it will buy weapons "anywhere and anytime."
© Copyright IBTimes 2023. All rights reserved.