UN Security Council Says Libya Has Come Far, But Still Has Far To Go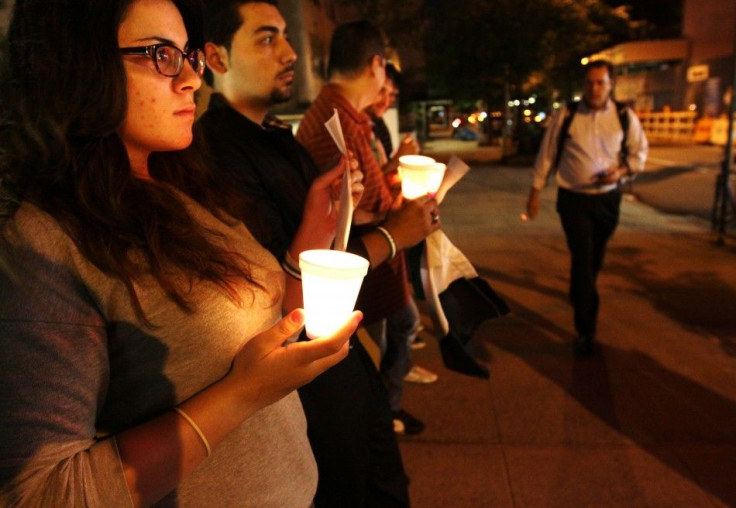 At a surprisingly brief Security Council meeting on Tuesday, the head of the United Nations Support Mission in Libya, or UNSMIL, told the Security Council that Libya still has a ways to go, particularly in the security sector, to complete an effective transition to democracy.
Tarek Mitri said that for the next year, Libya will probably require $21 million in "voluntary funds" to continue its transition and that much concern remains around the security situation in Benghazi and on Libya's borders.
"The security situation remains precarious," Mitri said. "But efforts to reform the security sector have begun to assume greater coherence.
"Our priorities are increasing police presence and visibility, moving toward a gradual integration of the members of the Supreme Security Council into the police and establishing a vetting mechanism to increase public confidence in the police force," Mitri said.
The Supreme Security Council was created by the National Transitional Council in October 2011, after Colonel Muammar Gadhafi's ouster. It was charged with protecting the capital, Tripoli, state assets and property and creating a new security force and conditions to facilitate a return to normal life post-revolution.
Mitri also noted that since Prime Minister Ali Zeidan took office in October of last year, 20,000 former revolutionary fighters who were attached to the Supreme Security Committee have enlisted with the Security Ministry to become policemen. "That's a really high number," Mitri added, off-the-cuff.
Mitri went on to speak about government plans to meet with resistance fighters who were not yet ready to surrender their weapons and be absorbed by the state, and the UNSMIL plans to continue assisting in Libyan military developing and training, personnel reform, and media outreach and capabilities.
Of particular concern was protecting Libya's borders, which Mitri described as "porous" and subject to the entrance of terrorists and smuggled goods and in better securing cities like Benghazi, where diplomats, policemen and civilians have been the targets of attacks even since the Sept. 11, 2012, death of U.S. Ambassador Chris Stevens.
"Despite some progress, the security situation remains problematic," Mitri said, citing the Jan. 3 assassination attempt on the defense minister and the Jan. 12 incident when gunmen opened fire on the Italian Consul, who was unharmed.
"Libyan authorities, political forces, community and tribal leaders should engage in process of national dialogue," Mitri concluded. "UNSMIL is committed to assist in this endeavor."
The Libyan representative at the meeting, Deputy Permanent Representative Ibrahim O.A. Dabbashi, did not have prepared remarks but took time to profusely thank UNSMIL and Mitri for their work in Libya and to emphasize that Libya still needed a lot of help. "We still depend on the U.N. mission in Libya to help the government in this difficult period," Dabbashi said. "We do need their advice in many areas, particularly in reform of the security sector and in preparation for drafting a constitution.
"We lack experience in these areas, and this has been the case now for the past five or six decades," Dabbashi added.
© Copyright IBTimes 2023. All rights reserved.
FOLLOW MORE IBT NEWS ON THE BELOW CHANNELS