Uneasy questions for Apple as iPad 2 sells out worldwide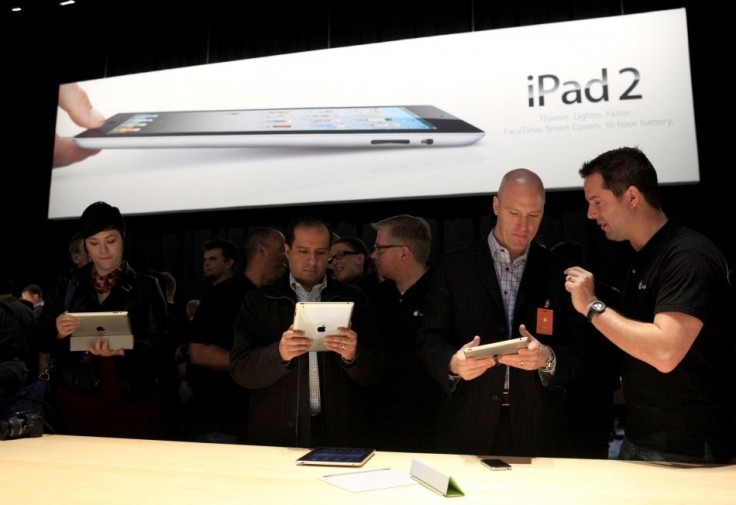 The Apple iPad 2 has flown off the shelves in as many as 25 countries where it was launched over the weekend, but this time Apple is facing uneasy questions from disappointed customers about the real reasons behind the sudden sell-out.
Hype and hoopla, troublesome multi-day wait in serpentine queues in front of retail shops, maniacal fan following etc. are part and parcel of any Apple launch.
As the game-changing device was launched internationally last week, people lined up in queues much before stores started sales, and sometimes spent as many as 50 hours.
With retail outlets in countries like Germany, the UK, France, Switzerland, Spain and Canada getting stripped off the device immediately after the launch, people are questioning why this happens with Apple more often than not.
Consumer organizations have criticized Apple for either being carless in estimating the demand for iPad 2 or using its unavailability as some marketing strategy.
9 News reported on Tuesday that iPad2s have run out of stock in most retail outlets in Australia as well and that there was no information as to whether there was any stock left for those who had reserved it online.
The report says Apple gagged retailers from revealing stock levels and cites a Herald Sun report saying that stock was allocated, not ordered.
Apple has to explain to customers why stores ran out of stocks so quickly, The Choice consumer organization said. "The only explanation for the shortage is either someone is careless in estimating demand or Apple are very cunning in their marketing strategy," its spokesman told The Australian.
It's a given that Apple knows its iPad 2 will be lapped up by customers worldwide, but the very same logic makes it difficult to fathom why Apple doesn't anticipate the unstoppable rush at retail outlets.
According to 9 News, shipping delays of up to two weeks can now be expected.
Apple had sold more than half-a-million second generation iPads in the first weekend of its US launch. It hasn't confirmed if the device is unavailable in all countries where it was launched last week, but said it was working hard to make enough supplies.
The company said demand for the next generation iPad 2 has been amazing. We are working hard to get iPad 2 into the hands of every customer who wants one as quickly as possible, according to PC Magazine.
© Copyright IBTimes 2023. All rights reserved.