UNESCO Anniversary: 10 Facts About United Nations' 'Intellectual' Agency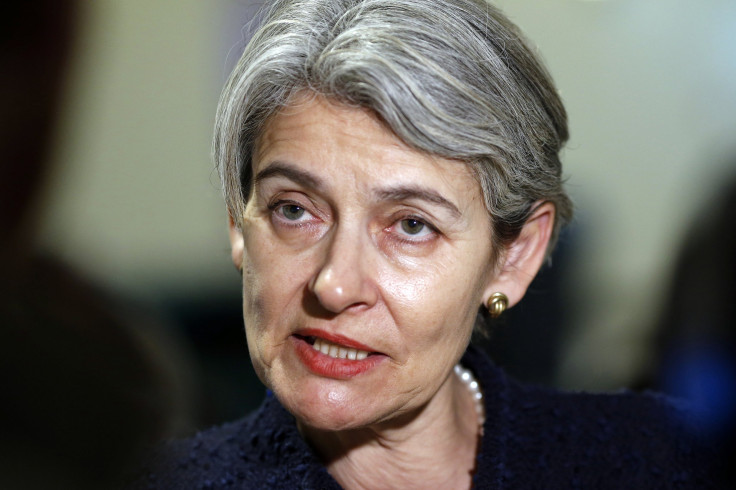 The United Nations Educational, Scientific and Cultural Organization celebrates its 71st anniversary Wednesday. The 195-member organization is referred to as the "intellectual" agency of the United Nations.
Unesco, which is headquartered in Paris, France, was created in 1945 "to respond to the firm belief of nations, forged by two world wars in less than a generation, that political and economic agreements are not enough to build a lasting peace."
Here are ten facts about the organization:
Although the Constitution of Unesco was signed on Nov. 16, 1945, the organization came into force on Nov. 4, 1946.
The constitution was signed by 37 countries in London.
Unesco's key focus areas include education, intercultural understanding, scientific cooperation and promoting freedom of expression.
The organization's most famous role is protecting historical sites around the world.
It shares its anniversary with the International day of Tolerance.
The body's first director-general was Julian Huxley from the U.K. John W. Taylor and Luther Evans are the only Americans to feature on the list.
Unesco's current Director-General Irina Bokova, a Bulgarian politician, received the Award of Recognition for Global Outstanding Leadership in Caring and Innovation at the Marrakech Climate Change Conference in Morocco on Tuesday.
Bokova was in the running for Secretary-General of the U.N. but failed to garner enough support.
Twenty-three sites in the United States feature on Unesco's World Heritage List.
In a highly controversial move this year, Unesco passed a resolution according to which Jerusalem's Temple Mount and Western Wall was named an exclusively Muslim shrine denying any Jewish connection to the site.
© Copyright IBTimes 2023. All rights reserved.
FOLLOW MORE IBT NEWS ON THE BELOW CHANNELS