Unesco On Jerusalem: Another Controversial Resolution Adopted Days After Motion On Holy Sites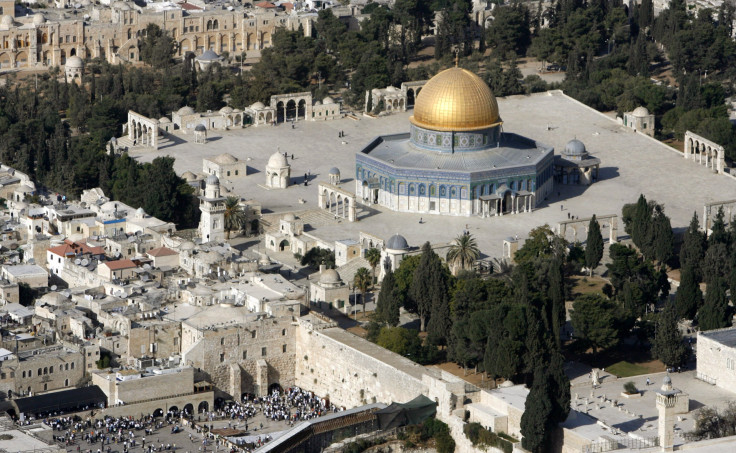 Days after the executive board of Unesco — the United Nations body in charge of preserving the world's historical sites — ratified a controversial resolution that Israel says ignored Judaism's connection to the Temple Mount by referring to the site by only its Muslim names of Al-Aqsa Mosque and Haram al-Sharif, the organization's World Heritage Committee adopted a similar resolution.
On Wednesday, 10 of the committee's 21 member states voted in favor of the motion, titled "Old City of Jerusalem and its Walls," while two opposed it and eight abstained. However, unlike the previous resolution, which elicited a strongly-worded condemnation from the Israeli government, the motion adopted Wednesday refers to the Western Wall — a structure known to Muslims as al-Buraq plaza — by its Hebrew-Jewish name.
The Western Wall, also known as Kotel, is located in the Old City of Jerusalem. Jews believe it to be a remnant of the retaining wall of the hill on which the Holy Temple once stood. The structure, which is managed by the Rabbi of the Western Wall, is adjacent to the Al-Aqsa mosque and is visited by millions of Jews every year.
"This is a continuation of the theater of the absurd," Israeli Prime Minister Benjamin Netanyahu reportedly said ahead of the vote. "It is Unesco that deserves condemnation and not Israel."
Hillary Clinton, the U.S. Democratic presidential nominee, also criticized the resolution, saying it was "disappointing and wrong" that Unesco was "considering a resolution on Jerusalem that fails to recognize and respect the deep and historic ties of the Jewish people to Jerusalem and its holy sites."
The Al-Aqsa Mosque is the third-holiest site for Muslims, while the Temple Mount, located in the same complex, is Judaism's holiest site.
The previous resolution, which was put forward by Algeria, Egypt, Lebanon, Morocco, Oman, Qatar and Sudan, referred to Israel as the "occupying power," and criticized the "continuous Israeli aggressions against civilians" in the region.
"To say that Israel has no connection to the Temple Mount and the Western Wall is like saying that China has no connection to the Great Wall of China and that Egypt has no connection to the Pyramids," Netanyahu said after the previous resolution was adopted. "With this absurd decision, Unesco lost the little legitimization it had left. But I believe that the historical truth is stronger and the truth will win."
© Copyright IBTimes 2023. All rights reserved.
FOLLOW MORE IBT NEWS ON THE BELOW CHANNELS