Jerusalem Holy Site Is Muslim, Not Jewish: United Nations Vote Sparks Debate Over Temple Mount And Jewish Ties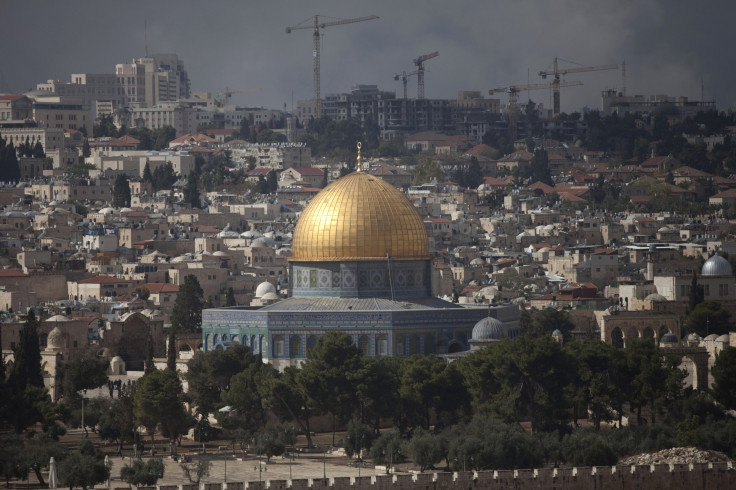 The executive board of United Nations Educational, Scientific and Cultural Organization (UNESCO) approved Tuesday a resolution that Israel has said denies its ties to one of the holiest sites in Jerusalem's Old City. The board went forward with the measure in Paris after Mexico withdrew a request for re-vote.
The resolution called "Occupied Palestine" has angered Jews in Israel and worldwide. One particular point on contention has been the measure calling the holy site only by the Muslim name of Haram al-Sharif and not the Jewish name, the Temple Mount. The resolution is likely to fuel further concerns of anti-Israel sentiments in the United Nations, which has already been a concern for Israel.
Mexico had announced during a meeting Tuesday that it would push for a new vote, citing concerns that the resolution denied Jewish people's religious connection to Israel, according to Israeli paper Hareetz. While Brazil joined Mexico in expressing issues with the measure, eventually Mexico backed away from its call for a re-vote after Western states expressed concerns that it would set a precedent for new votes on resolutions that passed with consensus, according to the Jerusalem Post.
The Temple Mount, which includes the Western Wall — a remnant of the first biblical temple — is considered the holiest site in Judaism, and the third holiest site in Islam, after Mecca and Medina in Saudi Arabia. The Western Wall is technically under a Muslim administration and Israeli law. The resolution put forth by Palestine, Egypt, Algeria, Morocco, Lebanon, Oman, Qatar and Sudan did not specify that the site referenced only as Haram al-Sharif was also holy to Jews, alongside Muslims.
Israel suspended ties with UNESCO Friday after a draft of the resolution was approved last week and was critical of its passing Tuesday. "We won't negotiate and we won't take part in these ugly games," the Israeli ambassador to UNESCO, Carmel Shama-Hacohen, told The Associated Press after it was approved. "There is no place for these games in UNESCO. This noble organization was established to preserve history, not to rewrite it."
Israel and the United States stopped funding UNESCO after Palestine was approved as a member in 2011. The U.S., Estonia, Germany, Lithuania, the Netherlands and the United Kingdom were the only members to vote Tuesday against the resolution, according to Hareetz's tracking of the vote.
© Copyright IBTimes 2023. All rights reserved.
FOLLOW MORE IBT NEWS ON THE BELOW CHANNELS