UNICEF Blasts Russia For U.S. Adoption Ban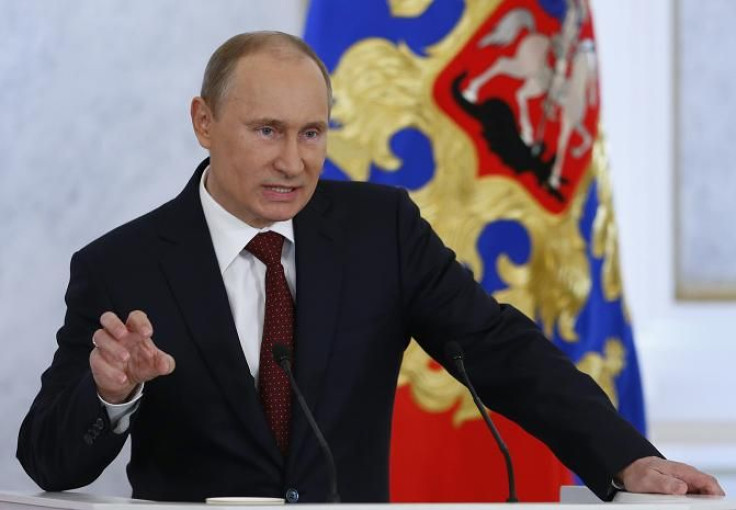 The Russian Parliament approved a bill Wednesday that bans U.S. citizens from adopting Russian children. President Vladimir Putin has voiced his support for the bill but has not outright said whether he will sign it.
The vote in the Federal Council, the parliament's upper chamber, was 143 to 0, with 43 senators absent, The New York Times reported. By law, Putin has two weeks to act on the bill, but a decision is expected sooner. The bill calls for the ban to take effect on Tuesday.
The measure passed despite international outcry. UNICEF, the U.N.'s child advocacy organization, released a statement demanding Russia make sure the plight of Russian orphans "receives priority attention."
"We ask that the government of Russia, in its design and development of all efforts to protect children, let the best interests of children -- and only their best interests -- determine its actions," said UNICEF Executive Director Anthony Lake, a former high-ranking U.S. official, in a statement. ""We encourage the government to establish a robust national social protection plan to help strengthen Russian families. Alternatives to the institutionalization of children are essential, including permanent foster care, domestic adoption and inter-country adoption. All children deserve an environment that promotes their protection and well-being. Russian children – indeed all children – need to be in protective and loving families or family-like environments."
The bill is viewed as retribution against the U.S. for passing a law imposing sanctions on Russians accused of human rights violations. The U.S. law, named for Russian lawyer Sergey Magnitsky, bars such individuals from traveling to the United States and from owning real estate or other assets there.
UNICEF estimates that there are about 740,000 children in Russia without parents.
The U.S. State Department also released a statement on Wednesday, saying the bill was "misguided" in "linking the fate of children to unrelated political considerations," and pointing out that U.S. families have adopted more than 60,000 Russian children in the past 20 years.
In 2011, 956 of the nearly 3,400 Russian orphans who were adopted that year were embraced by U.S. families, Human Rights Watch said in a statement, also condemning the move.
"This bill is harmful to Russia's orphans, to democracy and public participation in Russia, and violates Russia's international human rights commitments," said Hugh Williamson, HRW's Europe and Central Asia director. "Russian officials' anger at the U.S. Congress is leading them to do the wrong thing."
The Russian Foreign Ministry has not yet released a statement relating to the bill, but two weeks ago, the Foreign Ministry's special representative for human rights, Konstantin Dolgov, gave a speech in Turin, Italy, in which he claimed "The Russian Federation pays utmost attention to the promotion of human rights," and that Russia "has never hidden from constructive criticism on humanitarian and human rights issues."
© Copyright IBTimes 2023. All rights reserved.
FOLLOW MORE IBT NEWS ON THE BELOW CHANNELS