United Airlines Explains Why It's Requiring Proof Of Vaccination From All Its Employees
United Airlines will require its 67,000 U.S. employees to get vaccinated against COVID-19, making it the first major airline to mandate vaccination for all of its employees.
Employees have no later than Oct. 25 to show proof of vaccination. If they fail to do so, they risk being terminated, CNBC reports. Some employees may be exempt from the vaccine mandate due to medical or religious reasons, as noted by The Wall Street Journal.
United CEO Scott Kirby and President Brett Hart said Friday in an employee note that the decision was driven by a sense of urgency to protect its workforce from the highly contagious Delta variant.
"We know some of you will disagree with this decision to require the vaccine for all United employees," they said in the note. "But, we have no greater responsibility to you and your colleagues than to ensure your safety when you're at work..."
United said that it is not considering a similar rule for passengers and that any passenger vaccine mandate would be a decision for the government.
The airline's vaccine mandate is one of the strictest compared to other U.S. companies that have introduced proof of vaccination requirements.
"The facts are crystal clear: everyone is safer when everyone is vaccinated," the executives wrote.
According to United officials, many of its employees have already provided proof of vaccination, including roughly 90% of its pilots and 80% of its flight attendants, according to The Wall Street Journal. The company has not disclosed its overall vaccination rate.
United is the latest U.S. company to require vaccination from employees. Other companies in the private sector that have introduced mandates include Google, Disney, Facebook, Goldman Sachs, Morgan Stanley, Netflix, Tyson Foods, and Walmart.
Other major airlines have yet to announce any vaccine mandates.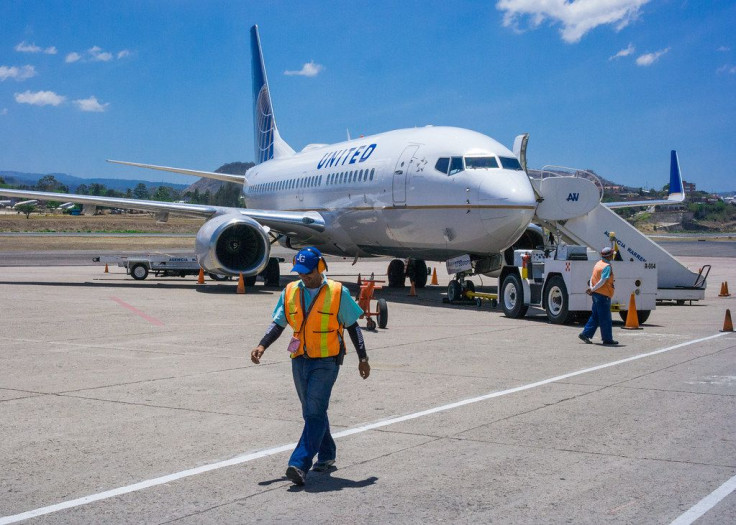 © Copyright IBTimes 2023. All rights reserved.