Unusual Quirk Tied To Strong Rise In US Wholesale Inflation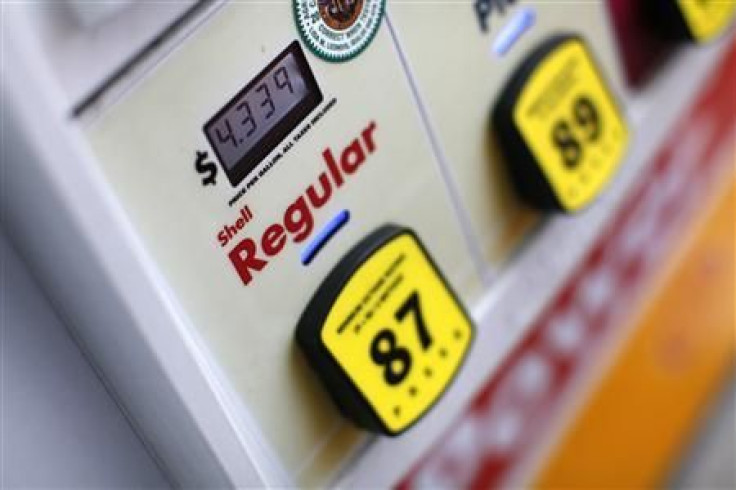 Data Tuesday revealed producer prices in the U.S. unexpectedly rose last month, but the surprise jump could be tied to an unusual quirk -- lower gasoline prices. The U.S. producer price index (PPI) increased 0.2 percent last month compared to a decline of 0.1 percent in September, the Labor Department said Tuesday. The real surprise was the 0.5 percent month-over-month rise in service producer prices, which was the biggest since July 2013.
October's 0.2 percent rise in final demand prices can be traced to the index for final demand services, which advanced 0.5 percent. In contrast, prices for final demand goods moved down 0.4 percent. A 5.8 percent month-over-month decline in gasoline prices can explain 80 percent of the 0.4 percent fall in goods producer prices from a month earlier, and an even larger drop in gasoline prices is in the cards for November, according to Capital Economics.
"We suspect that the bulk of the larger-than-expected rise in U.S. producer prices in October is due to a statistical quirk related to the effects of the lower gasoline price," Paul Dales, senior economist at Capital Economics, said in a note. "Clearly, the plunge in gasoline prices has led to wider margins."
Economists watch the producer price index closely because it is a key gauge of U.S. inflation. Excluding food and energy, the core producer price index increased 0.4 percent compared to economists' expectations for a 0.1 percent gain. Although headline PPI inflation fell to 1.5 percent from 1.6 percent, core PPI inflation rose from 1.6 percent to 1.8 percent. However, the stronger economy should still put upward pressure on core PPI inflation over the next year, Dales said. That means muted price pressures may still prevent the Federal Reserve from raising its short-term interest rate from historical lows near zero. Most economists expect the central bank to hike rates in the middle of next year.
The question now is whether the rise in producer prices is temporary as wholesalers and retailers have yet to cut their prices, or whether they are hoping the strength of demand will mean they do not need to.
"Our feeling is that a lot of the widening will be reversed in the coming months," Dales said. "Although the strength of demand will mean that a more gradual and modest widening in margins takes place over the next year."
© Copyright IBTimes 2023. All rights reserved.
FOLLOW MORE IBT NEWS ON THE BELOW CHANNELS