UPDATE 1-Bank Of Canada Rate Hike Reflected Labor Tightness, Stronger-than-expected Growth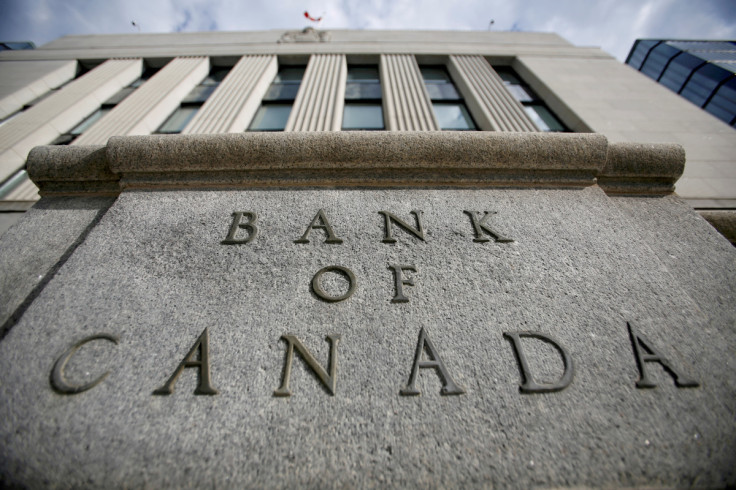 The Bank of Canada hiked rates last month rather than leaving them unchanged because of labor-market tightness and stronger-than-expected growth, according to minutes from the policy-setting meeting released on Wednesday.
The central bank, which issued a so-called "summary of Governing Council deliberations" for the first time, said a second rationale was "the risk of inflation getting stuck somewhere above 2%" for the period ending in 2024.
"Data on both the labor market and economic activity suggested that there was more excess demand in the economy in the fourth quarter of 2022 than previously forecast," the minutes said, explaining the decision to raise rates.
On Jan 25 the Bank of Canada hiked its key interest rate to 4.5%, the highest level in 15 years, and became the first major central bank to say it would likely hold off on further increases for now. The council operates on a consensus basis and does not vote on policy decisions.
On Tuesday, Governor Tiff Macklem said no further rate hikes would be needed if, as expected, the economy stalled and inflation fell. Inflation slowed to 6.3% in December, still more than three times the central bank's 2% target.
The minutes described what the central bank wanted to communicate when it announced a "pause", which it says is needed to gauge the effect of eight rate hikes in the past 11 months.
"Council wanted to convey that the bar for additional rate increases was now higher" and to "give a clear sense that they would need an accumulation of evidence to determine whether further rate increases would be required" to return inflation to target.
The bank announced it would release minutes from its policy setting meetings late last year, as it battled to restore credibility lost when inflation spiked to more than 8%.
The Bank of Canada had stood out from its peers, including the U.S. Federal Reserve, the Bank of England and the European Central Bank, in not providing some form of record of their meetings.
The minutes, divided into four sections, covered policy meetings that began on Jan 18. The last two sections speak directly to the "considerations" made ahead of the decision, and the decision itself.
The first two sections provided an overview of the international and domestic economic context, much of which was also in the Monetary Policy Report (MPR), published on Jan 25.
However, the members of the governing council discussed one risk to the U.S. outlook not mentioned in the MPR, which is the threat by Republicans to potentially shut down government if President Joe Biden does not reduce federal spending.
"The impending debt ceiling negotiations could be protracted and pose risks of financial volatility if an agreement were elusive," the minutes said.
Three-quarters of all Canada goods and services exports go to the United States.
© Copyright Thomson Reuters 2023. All rights reserved.