Update: Malaysia cracks down on protesters; tear gas fired, 1400 arrested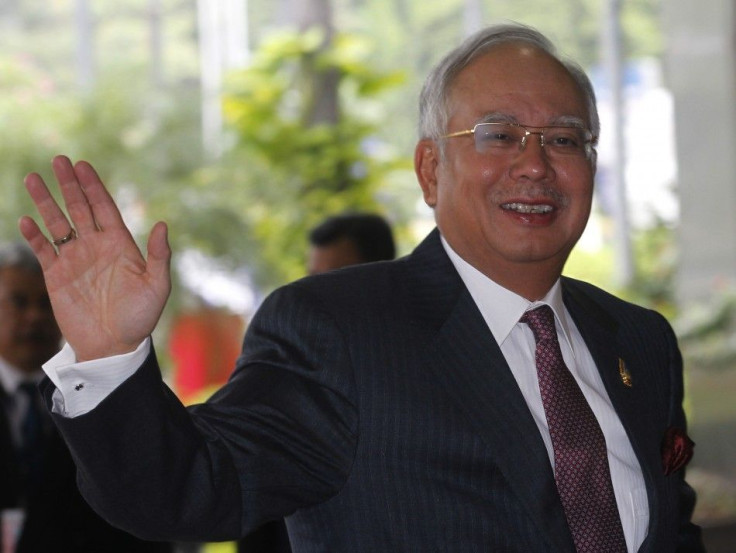 Malaysia's capital Kuala Lumpur is in the grip of unrest with protests against Prime Minister Najib Razak's government demanding electoral reforms raging the city, in a rare display of spill over effect of the Arab Spring in the Southeast Asian Muslim-dominated nation.
Led by erstwhile deputy premier Anwar Ibrahim's three-party coalition and Berish, thousands of protesters wearing yellow T-shirts, the color of the protest movement, staged a massive demonstration on Saturday.
More than 1,400 protesters were arrested and tear gas was fired upon to quell protesters. The large number of protesters turning out on the streets also indicates that the ruling National Front is losing ground and may either call for a snap poll two years ahead or force premier Razak to step down.
The coalition, known as Berish or Clean coalition, is demanding free and fair elections. We are fighting for free and fair elections, Ambiga Sreenevasan, head of Bersih coalition told Reuters while Anwar Ibrahim said, We want to send a very clear message that we don't want a fraudulent electoral process.
The transportation in the capital with 1.6 million people was disrupted with taxi and bus services off the roads on Saturday. Tourist places and shopping malls are seen empty on Sunday morning while roadblocks by police vehicles aggravated the situation in the city. No travel advises have been released by diplomatic missions so far.
However, suburban trains are plying as usual and the effect of demonstrations was confined to the capital city, say reports.
Protests are unusual in Malaysia which saw huge protests only in 1998 following the ouster of Anwar Ibrahim on sex allegations. In November 2007, tens of thousands staged protests. The current protests signal the increasing influence on Malaysians who are demanding political freedom and indirectly seeking accommodation of opposition ranks in the government.
Ironically, the Southeast Asian country recorded a buoyant economy in 2010 and the government has kicked off new infrastructure projects like mass rapid train in the capital few days before the protests.
Najib, who took over in 2009, faced increasing differences within the ruling ranks while the opposition gained strength on the back of mushrooming TV channels and Internet driving the anti-government sentiments among the people.
The Southeast Asia, in general, is caught in the grip of political change. Thailand has witnessed a six-year political impasse after Thaksin government's fall six years ago until the recent polls which gave his daughter a clear verdict to become the country's first woman prime minister. The Philippines too is battling long-running insurgencies and an increasingly weakened central leadership.
Moreover, the rise of China and India in the neighborhood has eroded the erstwhile export hubs of the world which are looking within to undertake reforms to strengthen their economies and political systems.
© Copyright IBTimes 2022. All rights reserved.
FOLLOW MORE IBT NEWS ON THE BELOW CHANNELS