UPDATED: Jewish Israeli Man Screaming 'Allahu Akbar' Gets Shot And Killed At Western Wall In Jerusalem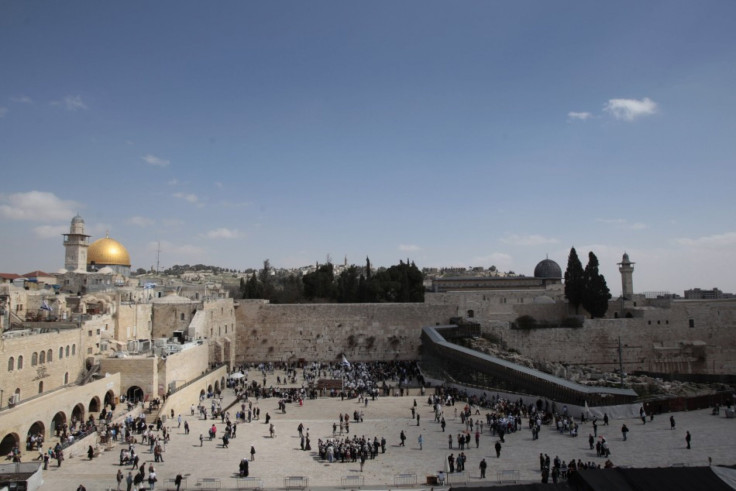 Updated, 10:50 am EDT: Haaretz reported that the security guard who shot the 46-year-old man at the Western Wall is being held on suspicion of murder. Police identified the victim as 46-year-old Doron Ben-Shloosh. Ben-Shloosh was reportedly a known character around the Western Wall, and was prone to fits of rage. Haaretz said he has "no known address." The Jerusalem Post reported the guard will remain in police custody until Tuesday.
An Israeli man who walked into the Western Wall area on Friday morning in Jerusalem was shot multiple times and killed by a security guard after he started shouting "Allahu Akbar," a phrase commonly shouted by Islamist terrorists in the Middle East prior to blowing themselves up in suicide attacks.
The man, whose name has not been released but whom the Times of Israel said was 46, reportedly was walking toward the public restrooms when he began reaching into his pocket and pulled something out while shouting the phrase, which is Arabic for "God is great," the Jerusalem Post said. A security guard shot the man "seven or 10" times, a witness said. The Red Star of David -- the Israeli equivalent of the Red Cross -- attempted to resuscitate the man, who died of his wounds. The guard was questioned by police and then arrested.
A police spokesman told the Jerusalem Post the security guard chose to act because he suspected the man of being a Palestinian terrorist. But a witness told Times of Israel the man was a regular at the Wall in the mornings. "Everybody knows him and his behavior. He often acted in a nervous manner," the witness said. Another witness told Haaretz the security guard was "filling in" for the usual person.
The incident happened around 7:40 a.m. local time. The Western Wall, or Kotel as it is also known, is believed to be the last remaining relic of the Second Temple in Jerusalem, and is one of the holiest sites in Judaism.
© Copyright IBTimes 2023. All rights reserved.
FOLLOW MORE IBT NEWS ON THE BELOW CHANNELS