Uruguay's Congress Passes Bill To Legalize Marijuana; President Jose Mujica Wants To Stop Underground Market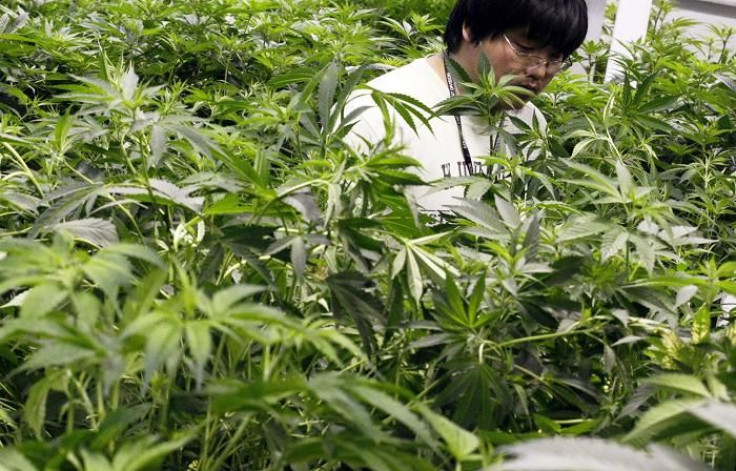 Another first for Uruguay. After becoming the first country in Latin America to legalize gay marriage, and stopping a process to ban abortion, the country has opened the way to ending the total prohibition of drug use. Uruguay's Congress passed a bill on Wednesday that regulates consumption, production and commercialization of marijuana.
The law provides that the state will have the monopoly of the cannabis business, self-production will be allowed and people will be able to purchase the product in pharmacies.
President José Mujica defended, as he has done in the past, legalization as the only way to fight drug trafficking. "We are not legalizing to turn the country into a rave. We want to stop the underground market, we want to identify it and take control," he said after the news appeared in Uruguayan newspaper El País. "If consumers are identified, we can help if [they] take it too far."
The bill still has to go through the Senate and be fully shaped, but the key points are clear. The state will take control and will give licenses to some companies for distribution and production. According to Congressman Sebastián Sabini, one of the main proponents of the law, there are around 180,000 consumers in Uruguay, or 5.5 percent of the population. "We are a small country, we do not need massive production," he said.
Each individual producer will be allowed up to six plants, and each user will have a quota of 40 grams a month for their own consumption. Cannabis associations will also be permitted, with up to 45 members and 99 plants in total.
The marijuana law was the last milestone in Mujica's government program, and has been the hardest to attain due to the large percentage of population opposing it. According to Uruguayan polling firm Cifra, 64 percent were against the bill. Mujica justified the numbers by saying that Uruguay was "a country for old men" that has trouble accepting that the times are changing.
"The problem is serious. Consumers of marijuana do it regardless of if the law is behind them or no, and we want to stop that," he said. (He added that, besides his well-known tobacco addiction, he has never tried weed.)
"But I need to refresh my mind, and I realize how our youngsters live," he added.
Uruguay may be first in working toward legalizing marijuana consumption, but the country is not alone in looking for alternative ways to fight drug trafficking. Guatemala President Otto Pérez Molina lead a pro-legalization campaign, and former Mexico President Vicente Fox has said that he would grow marijuana himself if it was allowed.
© Copyright IBTimes 2023. All rights reserved.
FOLLOW MORE IBT NEWS ON THE BELOW CHANNELS