US 2014 Q2 GDP Jumps, But Hard Times Keep Pressure On Consumers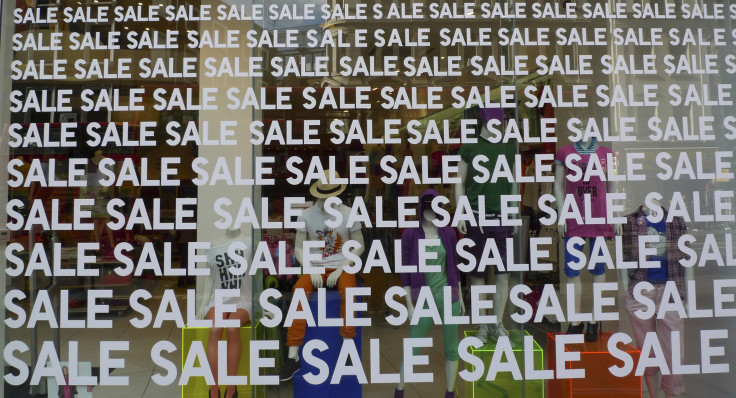 The U.S. economy grew a better-than-expected 4 percent in the second quarter, but for the working man and woman, the payoff in higher wages and any meaningful added spending power is still some ways off. Analysts say much of second quarter's growth was accounted for by consumers and businesses catching up to planned investments delayed in the first quarter because of bad weather.
"The economy is recovering from an abysmal first quarter," said Greg McBride, chief economist at Bankrate.com. "I'm not convinced the economy has kicked into high gear." McBride said consumers are also still leery about the sustainability of the recovery and that even given Wednesday's showing, as well as recent solid job growth, wages are still lagging and likely will for some time.
The economy has been producing jobs at about 200,000 a month over the last several months, but even at that rate, seen as a minimum to absorb the demand of new and unemployed workers, wages have not kept pace. "Jobs have not transferred to income gains because there was so much slack after the recession. We're still waiting for pickup of household income, and it's been a long time coming this time around," McBride said.
"Until we see substantive wage growth I'm still skeptical. Until proven differently, we still have slow-growth economy," McBride said.
He did note one bright spot on the job front, pointing out that the quality of jobs is improving with more professional and business service positions being created and fewer fast food and retail jobs getting filled. While many of the new jobs remain temporary, he said as the economy improves slowly, more of them will become full time, with a concurrent increase in wages.
Consumer spending makes up almost three-quarters of the U.S. economy, and during the second quarter American shoppers spent big on cars and trucks. Those items are categorized as durable goods because they are relatively long-term investments and they signal buyers' comfort with financial commitment.
If, as McBride and others suggest, the uptick in car purchases was driven by a backlog of delayed buying, consumer spending is unlikely to stay at second-quarter levels going forward.
"At the point where income goes up, we'll see consumer spending increase," he said.
That's still likely some way off, though. Last October a full one-third of consumers that Bankrate polled said stagnant wages was the number one reason they had delayed purchase over the last year.
In the first quarter of this year wages rose just 1.7 percent, not far from the worst levels of the Great Recession, Labor Department data show.
© Copyright IBTimes 2023. All rights reserved.