Weak Consumer Spending Could Slow Economic Growth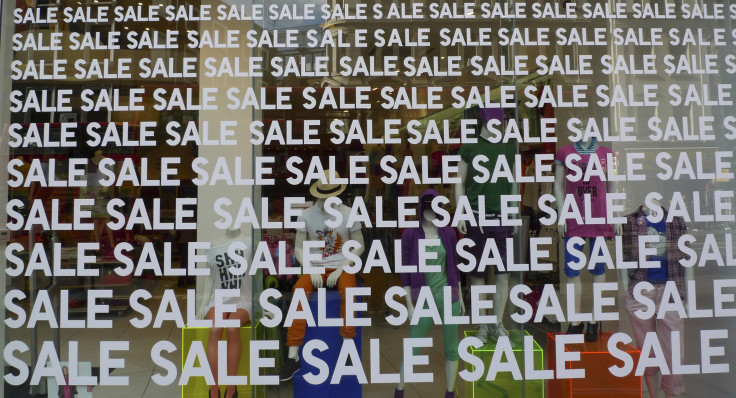 A pair of Commerce Department reports this week showed that consumer spending is recovering from a weak first quarter more slowly than economists expected, and some are worrying that slowdown in a sector accounting for 70 percent of the U.S. economy could foreshadow slower economic growth on the whole.
"To a large extent, we can't have fast growth unless there's rapid growth in consumer spending," said William Emmons, senior economic advisor at the Center for Household Financial Stability at the Federal Reserve Bank of St. Louis.
The Commerce Department reported on Thursday that consumer spending for May ticked up just 0.2 percent, disappointing those who had predicted an increase of twice that much. That followed the department's revised estimate earlier this week on first-quarter GDP: It shrank 2.9 percent, the worst showing since the first quarter of 2009. The drop reflected a new, smaller estimate of consumer spending for that period, revised downward from 3.1 percent growth, to 1 percent.
Yet the latest figures underscore a still-sluggish return to economic life following the Great Recession. "We're five years past the trough in the economy, and consumption is way behind the growth you would expect in a typical business cycle," said Washington University economics professor Steven Fazzari.
Prior to the recession, the rate of consumer spending grew about 3 percent a year. By contrast, "We are tracking remarkably close to 2 percent year-over-year for the past three or four years," Emmons said.
At that rate, "you wouldn't expect the overall economy to be growing much faster," Emmons added.
One brighter spot emerged on Friday when the Thomson Reuters/University of Michigan June consumer sentiment index rose to 82.5, up from 81.9 the previous month.
Survey director Richard Curtin suggested in a statement that the data show that "consumers believe the first-quarter decline in economic activity was due to the harsh winter weather, and that the economy has already returned to positive economic growth,"
But both Fazzari and Emmons are less encouraged, and they pointed to tighter credit and decreased borrowing as likely explanations for why consumer spending has not bounced back. "Much of our consumption before the recession was being financed by higher debt," Fazzari said. "With the financial crisis, that process came to an end."
With home prices down, "there's less home equity for people to borrow against," Emmons said. "And lenders aren't as willing to give that credit."
Many families still haven't recovered from the financial crisis in terms of wealth, or income growth.
"It has been kind of a bifurcated recovery," Emmons said. The demographic that has fared better postrecession, he explained, tends to be those who are 40 and older, white or Asian, and have college degrees. "You could say roughly a quarter of the population is doing pretty well," he said.
"That leaves you with 75 percent of families who are still struggling," Emmons said. Those households tend to be younger, black or Hispanic, and to have less education than a college degree. Another important characteristic: These families typically aren't exposed to the stock market, so they haven't benefitted from surges on Wall Street.
In terms of spending, "Is it even possible that the people who are doing well could compensate for the people who are not doing well?" Emmons said. "So far that doesn't seem to be the case."
© Copyright IBTimes 2023. All rights reserved.
FOLLOW MORE IBT NEWS ON THE BELOW CHANNELS