US Durable Goods Report Bodes Well For Second-Half Economic Growth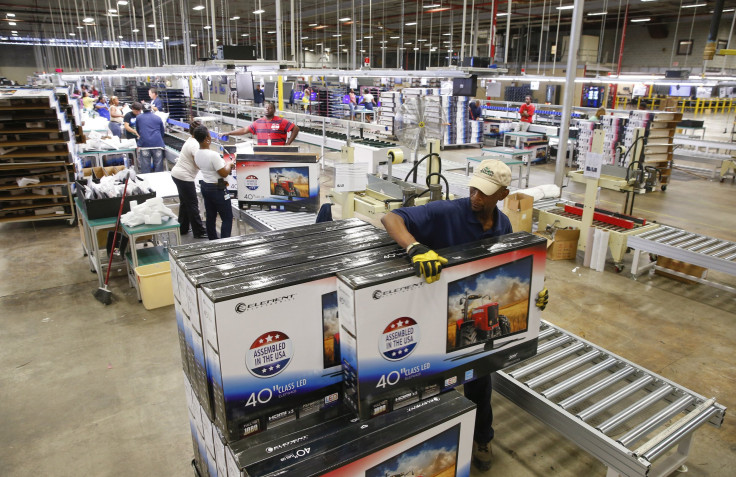 American consumers and businesses spent slightly more last month on long-lasting items ranging from microwaves and cars to airplanes and heavy machinery, a rather mediocre gain, but many other signs point to stronger investment and job creation through the second half of the year, economists said Friday.
"These data suggest that … business investment in equipment may have increased by at least 8 percent in the second quarter," Paul Dales, chief U.S. economist for Capital Economics, wrote in a note Friday. "Business investment has clearly rebounded after being hit by the extreme weather in the first quarter, although an increase of 15 percent previously looked likely."
"The Dickens classic would have flopped if it began, 'It was the best of times, it was the most mediocre of times,' but that is the mixed portrait presented by the recent data on manufacturing," said Michael Montgomery, U.S. economist for
IHS Global Insight
.
Although manufacturing jobs account for only about 8 percent of the American labor market, the sector is a major bellwether for the economy. When businesses detect that consumers feel good about their finances and will spend more, they increase inventories, and factories invest in more long-lasting products like steel and aluminum inputs and expensive appliances.
Economists have looked for business investment to pick up from April to July after the economy shrank by a 2.9 percent annualized pace from January to March due to unexpected cold weather.
According to the monthly durable goods report released Friday by the Commerce Department, orders for manufactured goods increased by a seasonally adjusted 0.7 percent in June from May after falling by 1 percent in May from April.
Most of the durable goods orders come from businesses and not individual consumers, though consumers buy a large portion of the appliances like washing machines and toaster ovens and about half of the cars, Montgomery said. Of the 0.7 percent increase, airplanes, a volatile category, account for 71 percent. Boeing Company (NYSE: BA) alone has reported more than 783 orders this year of its 700-series airplanes. Excluding aircraft and orders from the military, orders of durable goods increased by a mere 0.1 percent.
"It's a bit better than the market expected, but small differences don't amount to much," said Stuart Hoffman, chief economist at PNC Financial Services Group. "So many other indicators on manufacturing are positive."
U.S. manufacturing employment, business surveys and changes in inventories are showing robust orders and activity, with manufacturing industrial production climbing by an annualized 6.7 percent in the second quarter, according to Fed data. It's the fastest pace in two years and up from a mere 1.4 percent in the first quarter.
Capital Economics forecasts annualized GDP growth from April to July at 3.2 percent.
Looking at the available indicators from the purchasing mangers index and the Institute for Supply Management, Montgomery said seasonal factors assumed in the most recent durable goods report have probably distorted the data a bit.
"The prognosis for the manufacturing sector is that it's likely to remain good at least through the summer and probably into the fourth quarter," Dales said.
© Copyright IBTimes 2023. All rights reserved.
FOLLOW MORE IBT NEWS ON THE BELOW CHANNELS