US Announces Release Of 5 Guantanamo Detainees, Held Without Charges, To Kazakhstan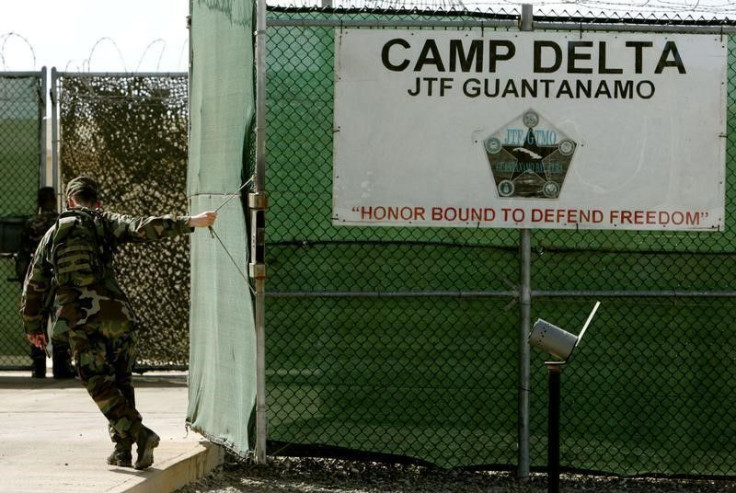 The U.S. Department of Defense, in a statement released late Tuesday, announced the transfer of five detainees from its Guantanamo Bay detention camp in Cuba to Kazakhstan for resettlement. The release of the detainees is the latest in a series of prisoner transfers made by the Barack Obama-led administration aimed at closing the detention facility.
The five men -- three Yemenis and two Tunisians -- had been held at Guantanamo for over a decade after being captured by the Pakistani army. However, none of them were ever charged with a crime, according to media reports.
"As directed by the president's Jan. 22, 2009 executive order, the interagency Guantanamo Review Task Force conducted a comprehensive review of this case," the defense department said, in the statement. "As a result of that review … these men were unanimously approved for transfer by the six departments and agencies comprising the task force."
The former detainees were not sent to their home countries because of prevailing unrest and a lack of security guarantees from their governments, according to media reports.
Of the remaining 127 detainees, most are from Yemen. However, U.S. authorities have been reluctant to send them back to the country over fears that they might join the ranks of militant groups like al Qaeda.
Obama had signed an executive order in 2009 to close the detention facilities at Guantanamo within a year. However, more than five years later, the prison still remains open, partly because of resistance from Congress. Many Republicans have argued that transferring prisoners to their home countries -- an essential step toward closing the facility that once held nearly 800 prisoners -- without adequate screening is "dangerous and … reckless."
The release of the prisoners comes just weeks after a Senate Intelligence Committee report on "enhanced interrogation techniques" used by the CIA found that prisoners at Guantanamo had been subjected to torture using techniques such as waterboarding, sleep deprivation and rectal feeding.
© Copyright IBTimes 2022. All rights reserved.
FOLLOW MORE IBT NEWS ON THE BELOW CHANNELS