US To Blame For Russia-Ukraine War, Russian Polls Show
KEY POINTS
The political scientist said opinion polls showed Russian blaming the West for destroying cities in Ukraine
The political scientist noted that opinions polls are one the ways Russians cope with lack of free speech
The U.S. and other countries in Europe recently renewed their support for Ukraine amid the war against Russia
The United States and Europe are being blamed for the war between Russia and Ukraine, a political scientist revealed.
Speaking with Fox News' Amy Kellogg, political scientist and Robert Bosch Academy fellow Ekaterina Schulmann said the results of opinion polls in Russia showed that citizens are blaming the West for destroying Ukrainian cities and turning the life of Russians upside down.
"Maybe one of the explanations is, the shock of this conflict has been so great that it forced people en masse to search for some sort of explanation that could make them comfortable. Blaming somebody else, blaming an outside actor for all the horror that has fallen upon their heads, is a very natural, if not a very rational, psychological strategy," Schulmann said.
"So, it is not us to blame, and it is not Ukrainians who are to blame, but it's those evil forces of the outside, specifically the United States, and to some lesser extent, Europe."
Schulmann noted that opinion polls are one of the only ways Russians can cope with a lack of free speech. However, she warned that the results are "not a representative sample" of the general population in Russia.
Since the beginning of the war, the U.S. has passed several bills to send military aid to Kyiv. The latest package, worth $1 billion, will give Ukraine anti-ship missile launchers, howitzers and more rounds for the High Mobility Artillery Rocket Systems (HIMARS).
On Thursday, the leaders of France, Germany, Italy and Romania also renewed their support for Ukraine during a meeting with President Volodymyr Zelensky in Kyiv. France's President Emmanuel Macron pledged to send more truck-mounted artillery guns to Ukraine.
Additionally, the United Kingdom on Thursday announced it was planning to impose a new round of sanctions targeting Patriarch Kirill, the head of the Russian Orthodox Church and Maria Lvova-Belova, Russia's children's rights commissioner. Kirill is accused of abusing his position as a patriarch to justify Russia's invasion of Ukraine. Lvova-Belova is accused of forcibly transferring and facilitating the adoption of 2,000 Ukrainian children sent to Russia.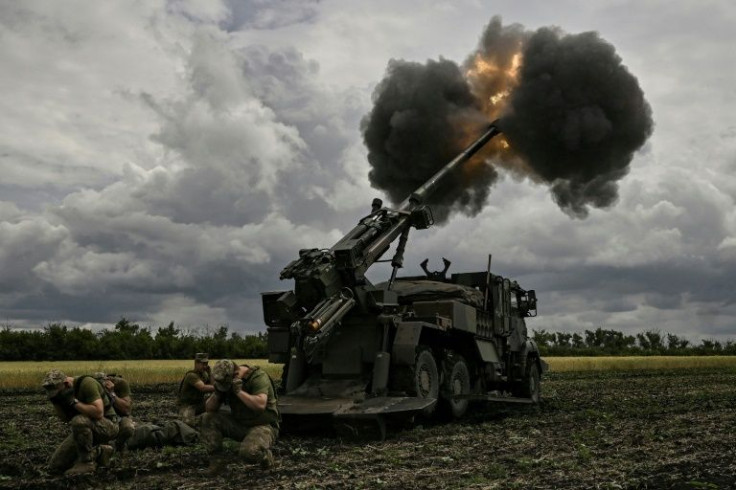 © Copyright IBTimes 2023. All rights reserved.