US Calls For Renewed Commitment To Lasting Mideast Peace; Pledges Millions To Gaza Reconstruction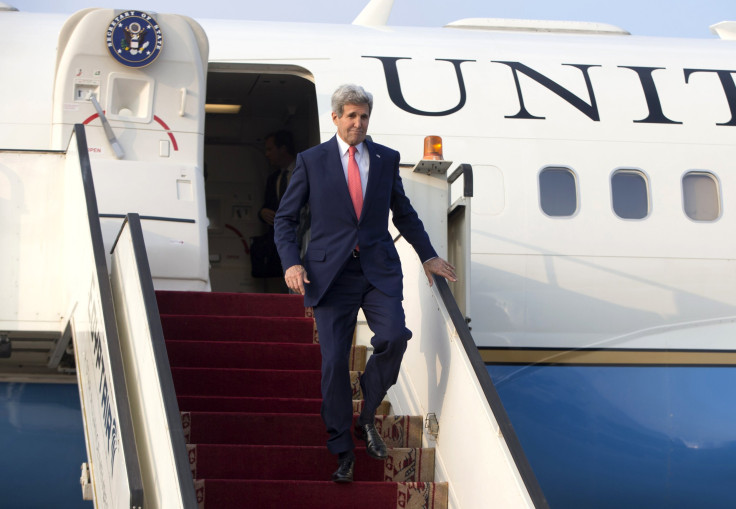 (Reuters) - U.S. Secretary of State John Kerry called on Sunday for a renewed commitment to achieving Middle East peace, saying a lasting deal between Israel, the Palestinians and all their neighbors could be achieved.
"Out of this conference must come not just money but a renewed commitment from everybody to work for peace that meets the aspirations of all, for Israelis, for Palestinians for all people of this region. And I promise you the full commitment of president Obama, myself and the United States to try to do that," Kerry told a Gaza reconstruction conference in Cairo.
"Everything else will be a band aid fix, not a long-term solution... Everything else will be the prisoner of impatience and that has brought us to this unacceptable and unstable status quo."
The latest round of U.S.-brokered peace talks foundered in April over Israeli objections to a Palestinian political unity pact including the Islamist Hamas movement and Palestinian objections to unremitting Israeli settlement growth.
The U.S. has also promised $212 million in assistance to the Gaza strip, which has suffered heavy damage during the conflict with Israel earlier this year. Kerry said that the people in Gaza "need our help desperately -- not tomorrow, not next week but they need it now," according to a report from the Associated Press.
© Copyright IBTimes 2023. All rights reserved.