U.S., Canada to set security deal at White House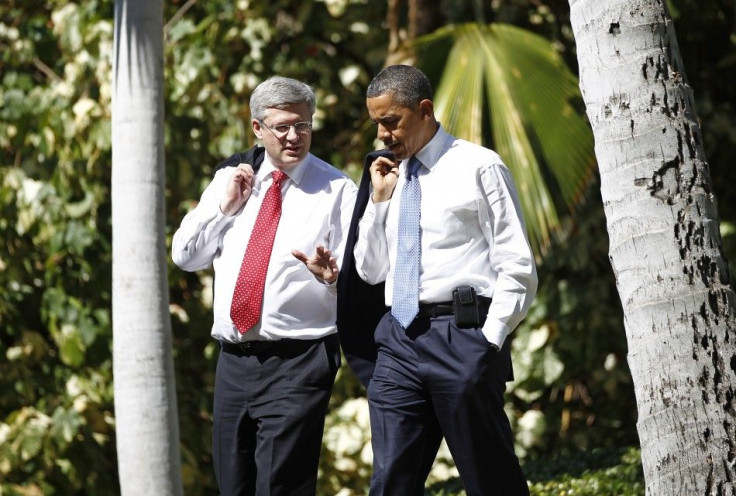 The United States and Canada are scheduled to announce a new security agreement next Wednesday designed to lower obstacles between the two nations while ensuring the perimeter around them is secure.
President Barack Obama and Prime Minister Stephen Harper are set to unveil the agreement after a meeting at the White House on Wednesday afternoon.
The two countries already have a free-trade agreement but the new deal is supposed to improve commerce in a number of ways, such as through joint regulation and safety standards for different products.
Canadian opposition politicians have accused the Conservative government of planning to share private information about Canadians, such as travel details of citizens traveling abroad, even if they do not pass through the United States.
The Conservative government's response has been that the agreement the two countries were negotiating had not yet been finalized.
© Copyright Thomson Reuters 2023. All rights reserved.