US-Cuba Relations To Be Restored Monday As Embassies Open In Havana And Washington DC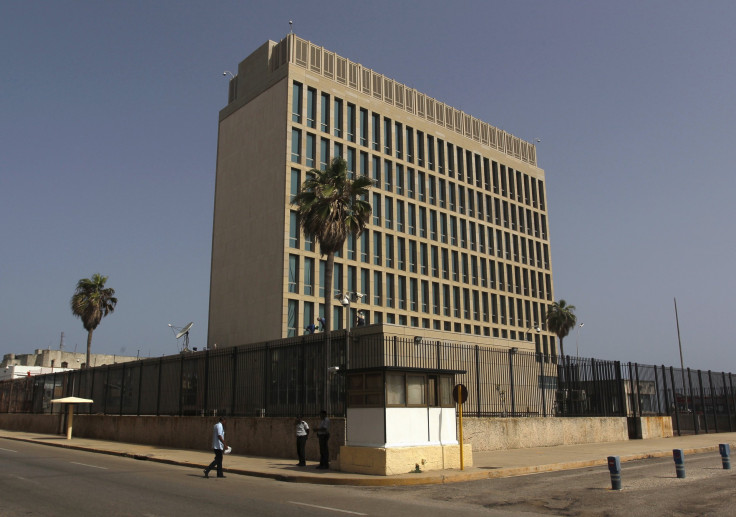 More than half a century of official hostility will fade into history Monday as Cuba and the U.S. jointly reopen embassies in Havana and Washington.
In the American capital, hundreds will attend a ceremony celebrating the opening of the Cuban embassy. The Caribbean country's foreign minister, Ruben Rodriguez, will lead a delegation of some 30 representatives of Havana. U.S. attendees will include Assistant Secretary of State for Western Hemisphere Affairs Roberta Jacobson, who has represented the government during six months of negotations with Cuba.
The opening of the American embassy in Havana will be a quieter affair. The U.S. plans a larger official ceremony featuring Secretary of State John Kerry in August.
For decades, the U.S. and Cuba have maintained joint diplomatic presences under the aegis of Switzerland's embassies in both countries. These so-called interest sections will become fully recognized embassies Monday, ending a period of official political and economic estrangement between the two nations in place since 1961. The joint opening was announced July 1.
"Our nations are separated by only 90 miles, and there are deep bonds of family and friendship between our people," U.S. President Barack Obama said this month, celebrating the breakthrough. "We don't have to be imprisoned by the past."
Obama set the U.S. down the path to renewed diplomatic relations with Cuba in a December announcement that the administration would be lifting travel restrictions and launching into new negotiations with Havana. But several snags remain, including differences over Cuba's imprisonment of political activists.
Three Cuban-American lawmakers will hold a conference concurrent with the embassy opening, protesting what they deem a surrender to the communist government in Havana.
"Allowing the opening of the Cuban Embassy in Washington is nothing but another indefensible capitulation by the Obama administration to an avowed enemy of the U.S.," Rep. Ileana Ros-Lehtinen, R-Fla., told the Wall Street Journal. Sen. Marco Rubio, R-Fla., a presidential hopeful in 2016, has said he would roll back the changes should he be elected to the White House.
© Copyright IBTimes 2023. All rights reserved.
FOLLOW MORE IBT NEWS ON THE BELOW CHANNELS