US December Auto Sales Meet Analyst Expectations For Strong Results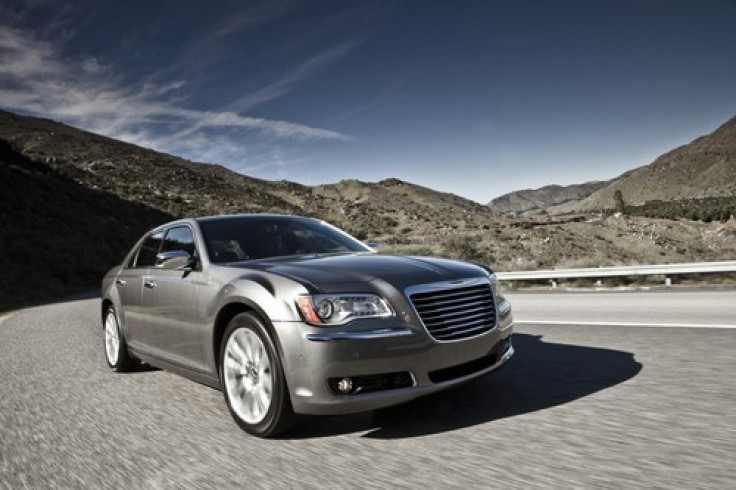 Automakers on Thursday reported December sales in the U.S. every bit as robust as analysts expected, with Chrysler Group LLC posting a 10 percent gain -- its best since 2007. Ford Motor Co. (NYSE:F) booked a December sales gain of 2 percent and General Motors Corp. (NYSE:GM) surged 5 percent.
International Business Times will publish an early roundup of December auto sales at approximately 12 noon EST.
Before actual results were released Thursday, analysts had said easier financing and the continued recovery in the housing market probably boosted U.S. auto sales in December by as much as 10 percent from the year-earlier level.
Ford said Thursday it sold 214,222 vehicles in the U.S. last month, giving the company the best December the No. 2 U.S. carmaker has had since 2006. Chrysler sold 152,367 light passenger vehicles in the U.S. last month, marking its best December in five years. GM sold 245,733 vehicles, up 4.9 percent.
Demand for new vehicles has been building as Americans have held out on purchases in the recession years. In 2009, only 10.4 million vehicles were sold, while a typical year prior to the recession saw annual sales topping 17 million. With easier access to financing and recovering home prices, consumers have been more comfortable with buying new cars this year, releasing pent-up demand.
The experts' consensus shows a seasonally adjusted sales rate for December ranging from 15.2 million vehicles, according to analysts polled by Thomson Reuters, to 15.6 million, according to TrueCar.com. That's as much as 14.7 percent above the 13.6 million annualized sales rate in the year-earlier month.
"December continues the trend of exceptional sales due to strong manufacturer incentives, specifically lease and finance deals," wrote Jesse Toprak, senior analyst for TrueCar.com.
Compared to November 2012 sales, the Big Three of Detroit, Ford, General Motors Company (NYSE: GM) and Chrysler Group LLC, a subsidiary of Italian company Fiat S.p.A. (Milan: F), are all expected to report above-20 percent sales increases, while Toyota Motor Corporation (NYSE: TM), which commands 14 percent of the U.S. auto market, could see month-to-month sales top 16 percent.
Luxury vehicles could see a 15 percent jump in December from the previous year.
"Luxury sales always do well this time of the year, but December is turning out to be a great month," wrote John Humphrey, senior vice president of global automotive operations at J.D. Power and Associates.
Double-digit month-to-month growth is expected for most major automakers, as consumers in the Northeast replaced cars damaged by Hurricane Sandy continued to help boost sales in December by as much as 30,000 vehicles.
"Given relative strength in consumer sentiment post last month's election (even in spite of the 'fiscal cliff') and improvements in labor data, we expect healthy retail demand to spur a strong month," said a Barclays research note.
December's sales mark the conclusion of a strong year for the U.S. auto industry. Total nonadjusted vehicle sales for 2012 are expected to top 14.5 million units, with 1.38 million vehicles sold in the U.S. in December, according to industry-watcher WardsAuto. This follows a robust November when sales hit a five-year high of 1.14 million vehicles with Ford Motor Company (NYSE:F), Honda Motor Co. (NYSE:HMC) and Nissan Motor Co. (Tokyo:7201) all beating their sales forecasts.
Ford announced Saturday it was the only automaker to sell more than 2 million vehicles in the U.S. in 2012. Chrysler could turn out to be the only automaker to have increased its market share in the year, largely due to the Chrysler brand that saw a 43 percent rise in the first 11 months of the year, according to a report this weekend from the Detroit Free Press.
Edmunds expects only a modest increase of 600,000 more units sold next year, to 15 million from its forecast of 14.4 million vehicles sold in 2012.
But for 2012, the auto industry enjoyed the biggest annual jump in sales since at least 2000, even as all major automakers recently reeled in spending on incentives compared to previous years. Edmunds predicts that 1.6 million more cars were sold in 2012. In a typical pre-recession year, a rise or fall of more than a half million vehicles would have been unusual.
© Copyright IBTimes 2023. All rights reserved.